So…this is what happens when you find an AMAZING deal for brand-new bricks for your patio on Craigslist…even though said patio hasn't been fully designed and certainly has not been approved by your HOA yet…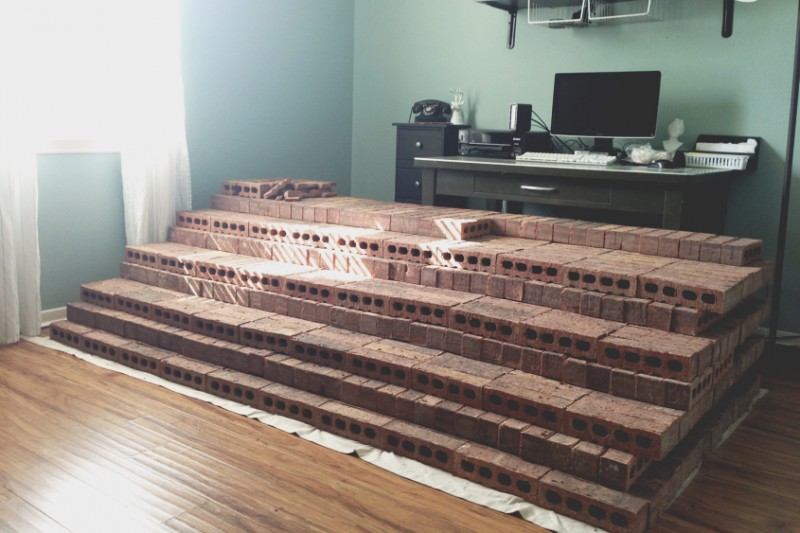 After unloading the bricks from the seller's trailer into our garage (when I thought Eric was actually going to die), we got sick of parking on the street and transferred them—basically brick by brick—into our downstairs office. Where they have been for approximately one month.
If the bricks have to stay in there much longer, I think I'm going to just start pretending they are the actual patio. Maybe I'll put some planters on them, and sit on them after work and sip on a drink.