When I was in Michigan in July, I came across a bag of vintage beauty products for $15; I was so excited about my find, I decided to pick up a few more beauty items from elsewhere in the store while I was at it. Here's the best of my haul…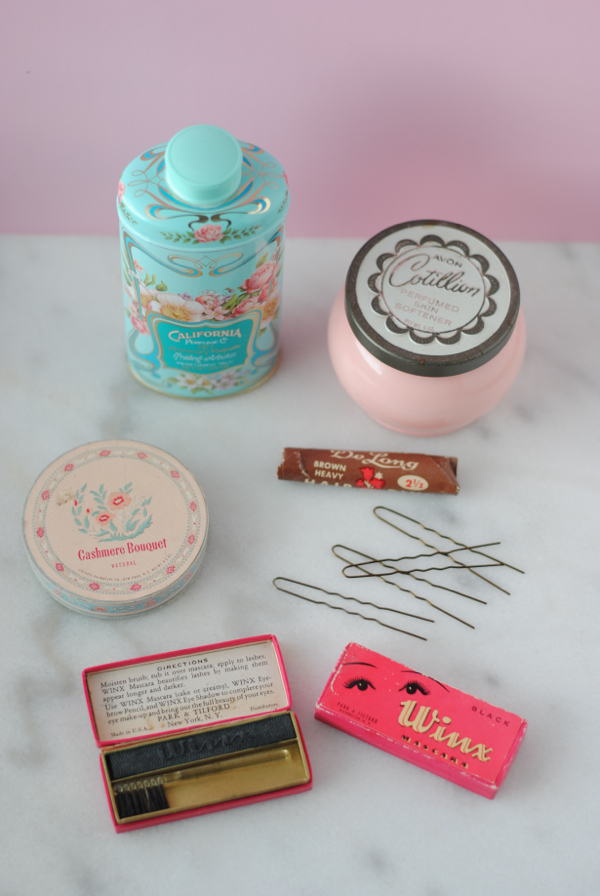 Avon perfumed talc (1977), Avon lotion jar, bobby pins, Cashmere Bouquet face powder, and Winx mascara.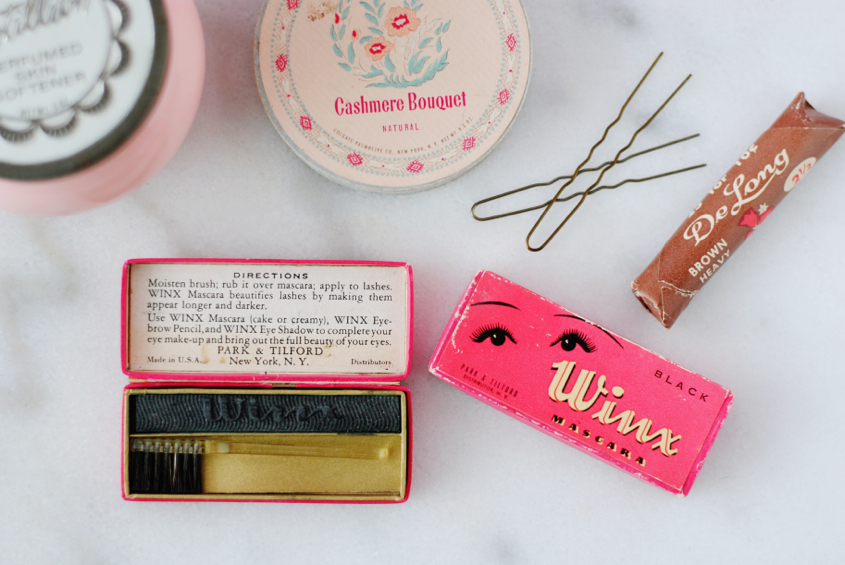 I love things like this: a little bit of history, and a nice addition to my home decor. (These products are currently living on a pretty tray in my bathroom.) I haven't been able to find much info on that amazing Winx mascara (which was clearly the best find). Initial research said 1913, but I didn't have a solid source for it. I did find ads for Winx (and the Cashmere Bouquet) from the 1920s, so perhaps that's a more accurate time frame.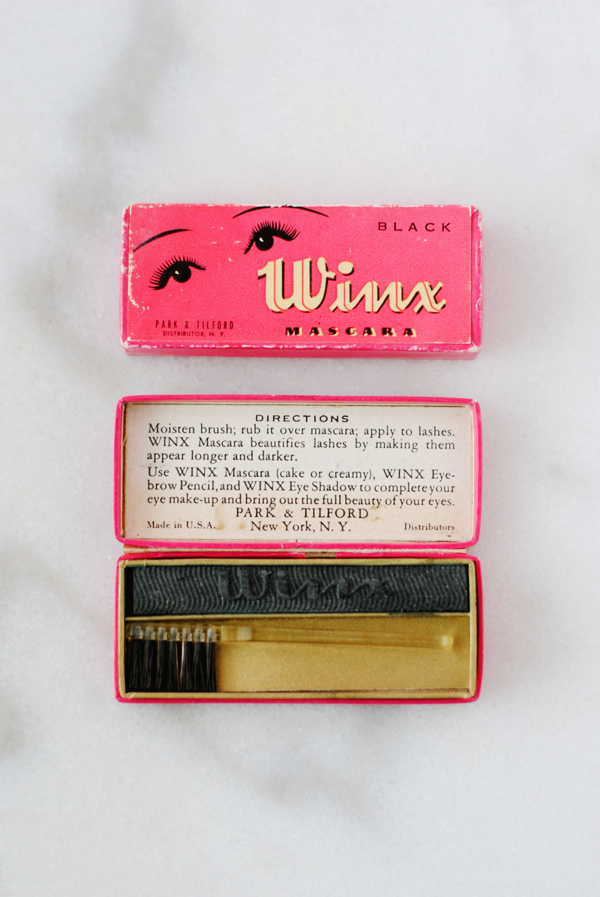 Regardless of the exact year, I think we can agree that the branding of this possibly-100-year-old mascara is completely on point.