Here are a few of the most ridiculous things you can say when you are instructed to just step over there, ma'am, so you can take the vision test:
"Read all the letters? But…I can't…see them?"
"I'm just not sure how you expect me to read them. They're all blurry?"
"Is there, like, something on the screen?"
Eventually, the very nice guy working at the DPS told me to "just try" to read the letters, like I was a child who was just convinced she didn't need to go potty. ("You can't have a driver's license until you read them, so…") Five letters in, he cut me off and told me I could stop.
And that, my friends, is the very embarrassing way that I learned that I need glasses. Again.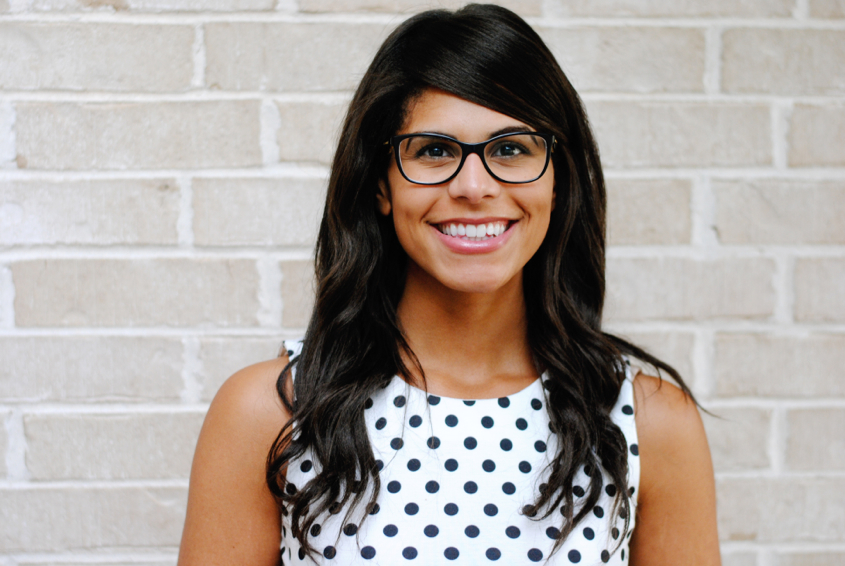 See, after wearing very thick glasses from the ages of four to 18, I thought my Lasik procedure had me covered for a while. Why wouldn't I? The surgeon and every eye doctor I've visited since 2003 told me I'd probably need reading glasses when I was 40. And that's why I hadn't been to the eye doctor in a couple of years. While I knew regular check-ups were still a thing I should do, I didn't really prioritize them because it truly never crossed my mind that I might need glasses so soon. And so when I couldn't see things, I didn't realize I couldn't see them, if that makes sense.
I wrote a few years ago about how I missed my glasses sometimes, because they were a core part of my identity for so long. But I actually hadn't felt that way too often lately, and learning I'd need glasses again felt a little weird at first. And then I put my new glasses on and this is basically what happened…
Yeah, my thrilled moment in LensCrafters was actually more embarrassing than my absurd questions at the DPS were.
Anyway, I'm now bespectacled and beginning to get used to it! But I have noticed that wearing glasses is rather different this time around. For example, I used to not mind if my glasses were dirty, but now it drives me crazy and I clean them several times a day. Also, my new prescription is pretty light…meaning when I whip off my glasses to transform into a SEXY secretary or a SEXY librarian, I won't immediately walk into a wall.