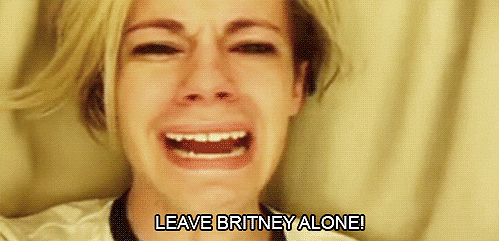 The theme of my day has been Leave Britney alone, where "Britney" = the following…
2. Black parents.
So, this morning Eric and I had a little debate about a segment we saw on "The Today Show." It focused on a new curfew that will go into effect in Baltimore next month; children under 14 will have to be inside by 9 p.m. and 14- to 17-year-olds will have to be in by 10 on school nights and 11 on weekends. Kids who are out after that time will be picked up by the cops and taken to a detention center. Parents will then have to pay a $500 fine (though it could be less) or take a family education class. (No word on whether you can take the class if it happens more than once.)
The curfew sounds mostly fine in theory (cue the "Why does a kid that young need to be out that late alone?" chorus where everyone forgets what it was like to be a teenager), and "The Today Show" poll had 97 percent of people saying they thought it was a good idea. Eric was surprised the number was so high; I responded, "Well, 97 percent of the Today Show's audience is white." And then he gave me this look of, "How did you get a racial issue out of that?"
Well, because I had noticed that pretty much all of the parents and children shown in the segment (even just in the B-roll) were black. And my first thought was, This sounds like a stop and frisk law for teens and tweens. Maybe some people are comfortable with cops being responsible for black kids and teenagers, but I'm sure as hell not. Eric didn't believe me that it was only black people shown, but thanks to the magic of DVR, I was able to show him that that was the case. Still, he seemed skeptical. I said that the $500 fine just seemed like a way to punish poor and/or minority parents…which led us to discussing the recent story about Debra Harrell, the single mother who left her 9-year-old daughter in the park while she worked all day at McDonald's. (She could not afford childcare.) A "concerned parent" called the police and Harrell was arrested for child endangerment. Oh, and Think Progress reported today that Harrell has since been fired from McDonald's. So, great. Great job getting involved, everybody!
3. Preserve. Unless you want to read some, um, intense prose about ice cream sundaes, skip the new lifestyle website.