Yesterday, I opened my front door and found a strange package sitting on my door mat. I saw it was from Restoration Hardware, and my first thought was excitement — "A gift?! For ME?!?!" — that quickly turned to confusion when I tried to casually pick it up and then immediately dropped it because it was so heavy, it seemed as though I was being tricked into doing some kind of CrossFit exercise (FRAN? AMRAP? I don't know). My next thought was, Um, when did Restoration Hardware start making phone books? Because everything about this package, from the dimensions to the thick coating of plastic to the fact that it weighed more than my dog, implied that Bell Telephone had decided to drop by.
I lugged it in the house and determined it was not a phone book but a catalog…so I promptly ignored it. Reading the Restoration Hardware catalog is good for one thing — getting me to shout, "WHY AREN'T WE RICH?!" at Eric every 30 seconds — so I didn't see the point. When Eric asked about it, I told him what it was, and added, "I bet it smells amazing though." (Spoiler alert: it really does.)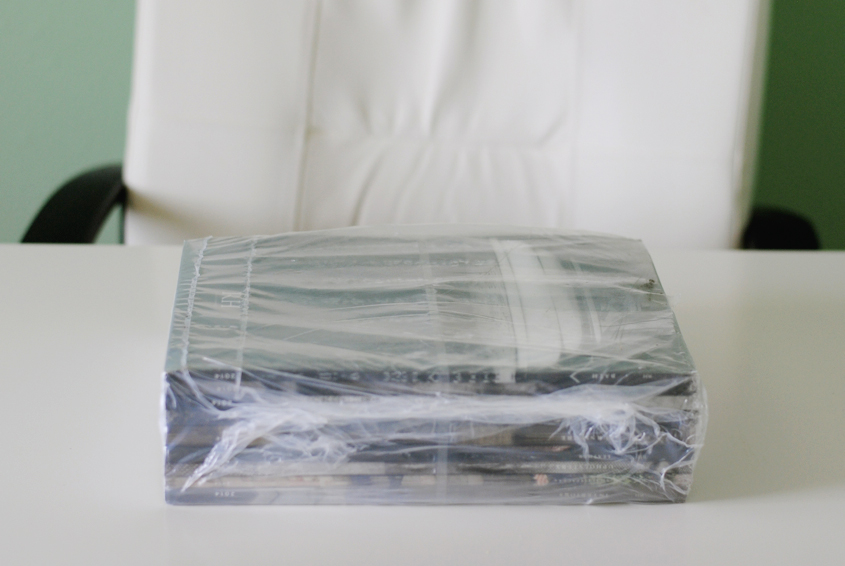 Then this morning I got an email from RH with the subject line: "Delivery Confirmation of Our Annual Source Books." (Source books instead of catalogs because catalogs are for poor people. They don't want to take the risk that you'll confuse this collection of goods with Sky Mall.)
Quoth the email: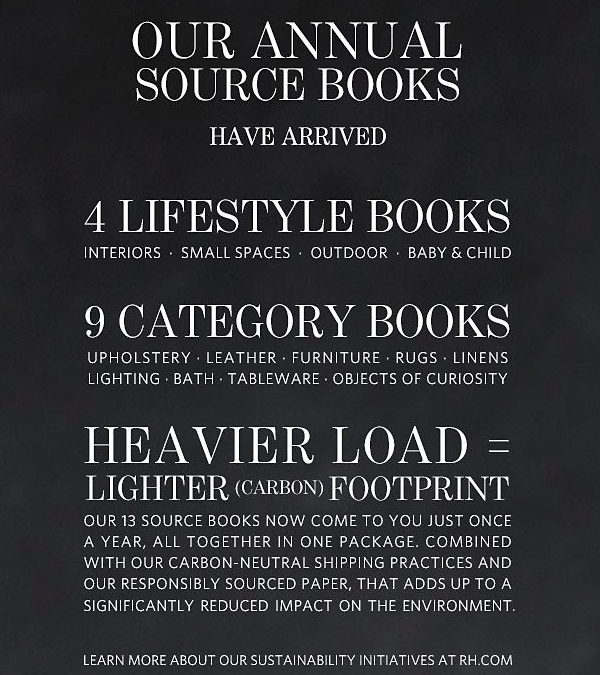 Let's be honest: this is not about sustainability. Sustainability would be not sending me things I didn't request based on the wedding gift I bought for a friend a year ago. This is about ensuring that hipster toddlers wearing more expensive clothing than I am will have something better to sit on when they can't reach the kitchen table than that dirty old phone book.