This mind-blowing paper flower post on The Jealous Curator reminded me that I never shared how Eric and I made the oversized paper flowers for our wedding (and our bar cart)!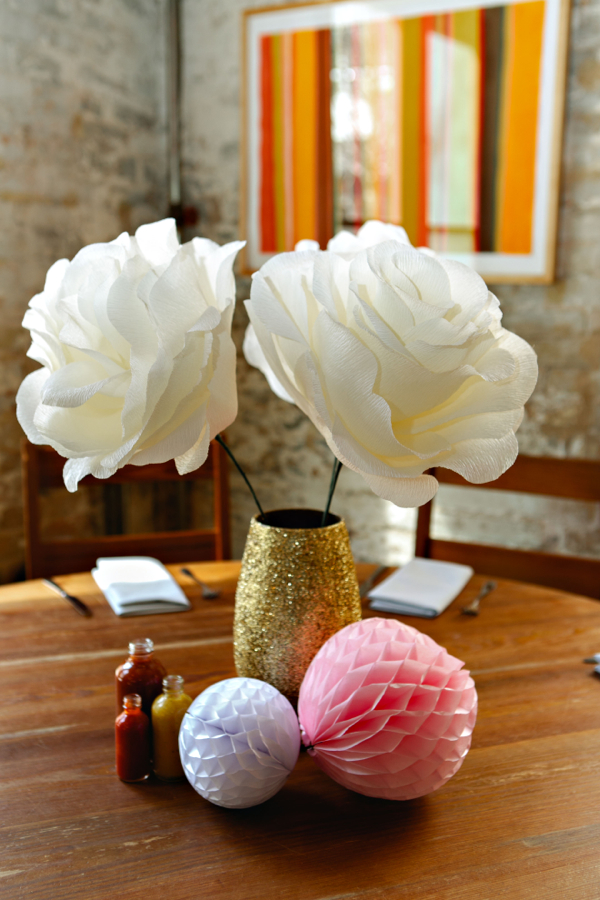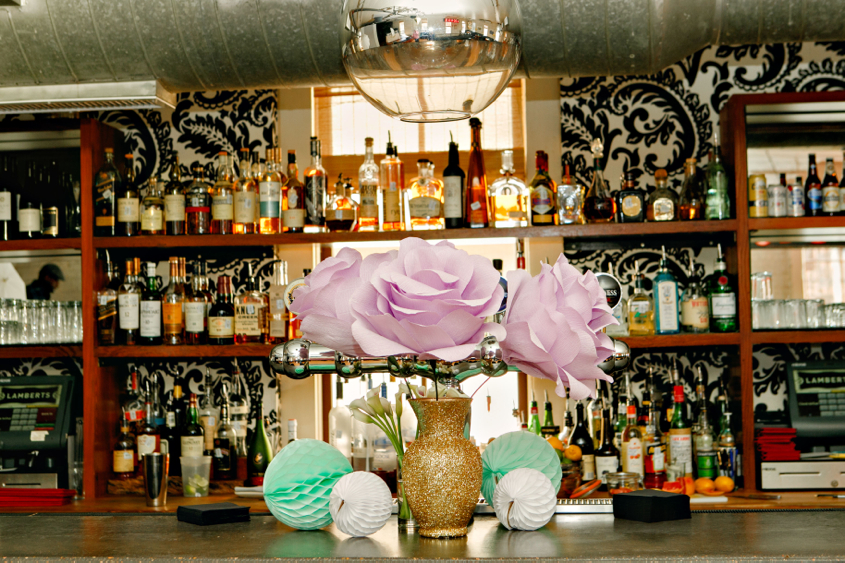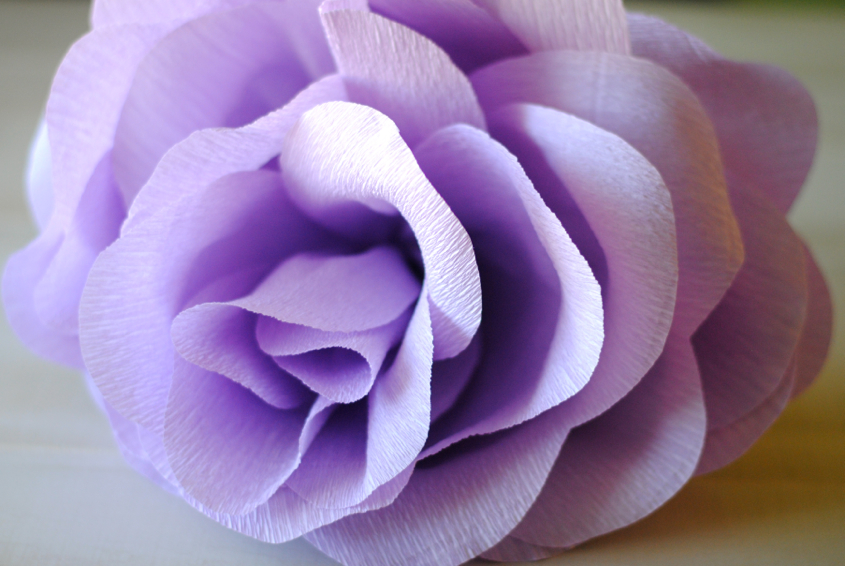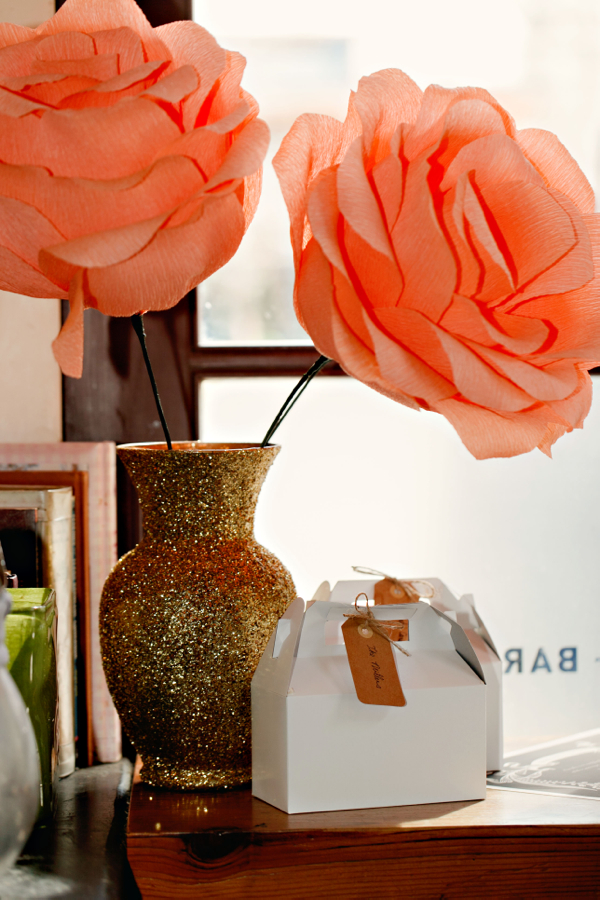 For the template and the basic instructions, I used this Martha Stewart tutorial. Here are a few things to note:
– You'll need to print out the template and then enlarge it 200 percent on a copy machine. The finished flower (not including the stem) is about 6 inches by 10 inches.
– You should definitely watch the video that accompanies the tutorial; seeing the techniques in action is very helpful.
– We used crepe paper sheets from Texas Art Supply for our first practice flower, but ended up ordering more crepe paper from PaperMart because we wanted more colors than the local store offered. If you decide to make these flowers, I highly recommend ordering from PaperMart. The price was comparable to what we bought in the store, but the quality was so much better. The thicker paper (100 grams) was so luxurious and it made crafting the flowers much easier. (Note: we used one full roll from PaperMart for each large flower.) You could also check out Carte Fini for beautiful 180-gram paper in a variety of colors (including metallics) and Castle in the Air for lovely double-sided crepe paper. I think the nicer paper is worth it even for the smaller flowers, like the one I made for our broom.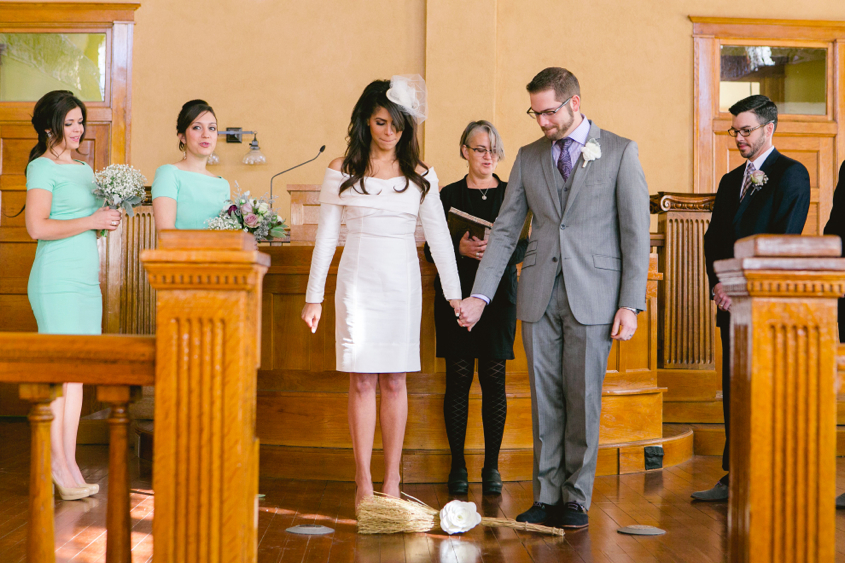 – I got some practice making normal-sized paper flowers last fall using the book Paper to Petal: 75 Whimsical Paper Flowers to Craft by Hand;
this helped me get a bit more experience with floral tape, floral wire, and crepe paper. If you have never made paper flowers before, I recommend ordering extra crepe paper and using a normal-sized (or even shrunken) version of the rose template to get more practice curling and shaping the petals, and to get the hang of the floral tape. The process isn't terribly hard, but practice helps.
– If you want to make a lot of flowers, start early. From cutting out the flowers to curling the petals to assembling them, each flower took us about 2 hours from start to finish. But it's a good project to do with a partner; Eric and I did much of ours while watching TV and it went pretty quickly.
– We reinforced the petals in a few places with hot glue. It's not required but we wanted to be sure they stayed put. At the time, I felt sort of guilty about it because most paper flower recipes only use floral tape, but in hindsight, I would use a ton more glue. No shame in that game.
– If you're making the flowers for a wedding or an event, I suggest hanging them upside down until the day of. (We clipped them to hangers with clothespins for storage.) Because you'll curve the stems when you place them into a vase and the flowers are rather top-heavy, we noticed the petals started to droop to one side after a couple of days. It's easy enough to fix by bending the stem the other way and turning the flowers in the vase, but we just kept them hanging as long as we could before the wedding to avoid sagging flowers the day of.
– Avoid humidity! The flowers held up pretty well but we found that humidity caused them to droop and we had to do quite a bit of gluing to perk them up again. Two of the ivory ones got crushed in the post-wedding packing process, but the peach and lavender flowers made it home safely and are now sitting in my office.
I really love paper flowers; they are fun, pretty, and unique, and there are so many different ways to make them. For more DIY paper flower inspiration, check out Blooms in the Air and Lia Griffith. And if you're not up for making them yourself, you can also buy them on Etsy.
Wedding photos by Katherine O'Brien