After last week's napkin adventure, my friend Julia sent me a fantastic cloth napkin IKEA hack she saw on The Kitchn. After reading through the original tutorial, I was sold. You take the four/$1 IKEA dish towels, cut them in half, fold the cut edge over twice, iron it, sew it down, and—Boom! Soft, absorbent cloth napkins. With way less cutting and sewing on my part.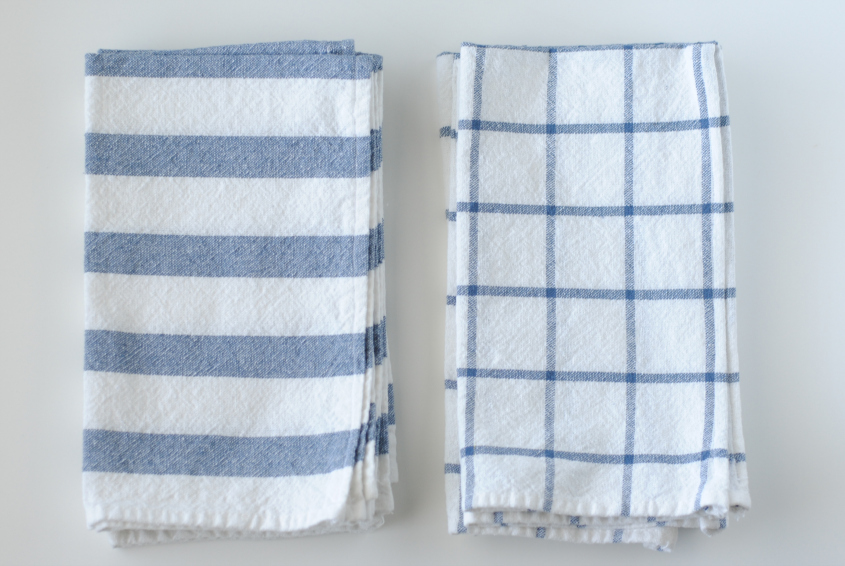 On Friday afternoon, Eric and I went to IKEA to pick up the dish towels. It was a really nice day and a lovely trip to IKEA, mainly because we avoided traffic both on the highway and in the store itself. (And also because trips to IKEA are typically fun, unless you've just moved in with your boyfriend and are shopping for the first time. That…will ruin IKEA for you for a little while.) I've never been to IKEA on a weekday afternoon, and it was so much easier to get through the store quickly. We picked up a few other items (new cutting boards!) and then got on our merry way. As we were walking to the car, I remarked that the whole experience trip had been so efficient and I was just going on and on about how successful of a trip it had been.
Moments later, a guy backed into my car as we were leaving.
So. The trip to IKEA was easy. Leaving IKEA was has turned into a hassle. Even though the collision wasn't my fault, these things are just always a pain to take care of. The upside is that when I called State Farm to make a claim, I actually talked to a guy named Jake. It almost makes up for the way my rear passenger door looks.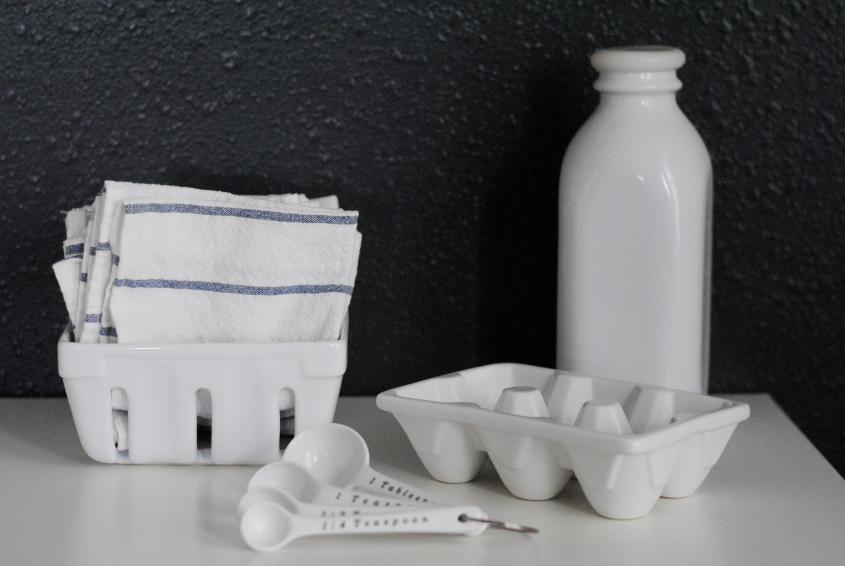 Anyway, I made the napkins on Saturday afternoon and things went pretty smoothly. (It was also a really good opportunity to practice sewing straight lines.) However, after I washed them, several of my seams appeared to be coming apart. The problem was that when I had done my two folds before sewing, I hadn't gotten the first fold tight enough and sewed down properly, so some of the cut edge was exposed. The edge frayed in the washing machine, and I ended up having to re-sew about a third of them. It wasn't a huge deal, but I'll probably just pin the folds down before sewing them if I make more.
I'm really happy with how they turned out; they are soft, pretty, and very useful. Also, using cloth napkins just makes me feel a little more grown-up and elegant, even when I'm using them whilst eating a grilled cheese sandwich. (Or perhaps especially when I'm using them whilst eating a grilled cheese sandwich?) This weekend I'm going to get back to sewing the rest of my napkins from scratch, but it was nice to have a little help on this first round.