The morning of my wedding, I woke up at 4:55, five minutes before my alarm went off. As everyone else slept, I took a shower and then did my hair, as planned. Right on schedule, the hair stylist (Katelyn Bergeson) and makeup artist (Maris Malone Calderon) for the day arrived. It was still dark out and San Gabriel House was so quiet, so it felt like they were sneaking in for a top-secret mission. It felt very exciting and just very special.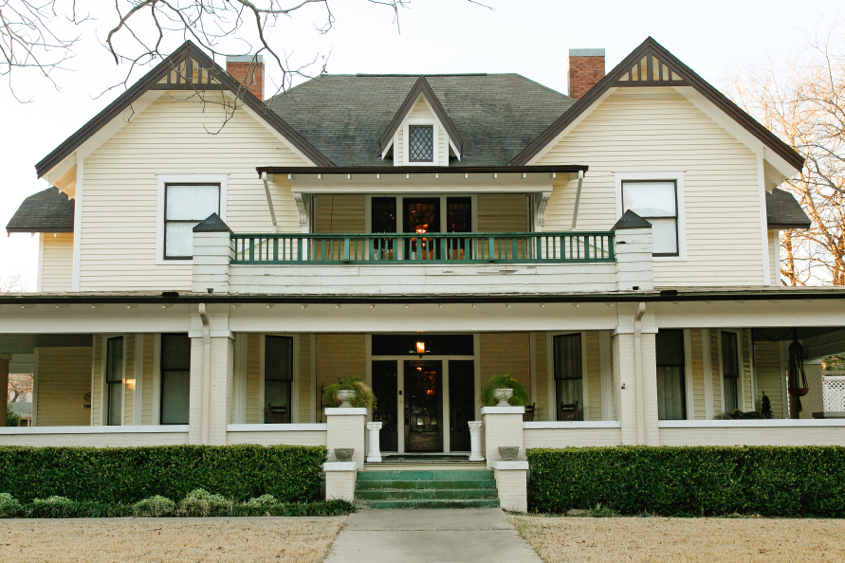 The innkeepers provided us with coffee and a light breakfast since we were having brunch later in the morning, so we ate while having our hair and makeup done. We were on a tight timeline for hair and makeup, but everything went according to plan—which, was, admittedly, a little unorthodox. To stick to our budget and timeline, Maris and I arranged that she'd do a partial makeup application on my friends. They could choose two things to have Maris do (from eyes, lashes, lips, and cheeks) and then they'd do the rest of their makeup themselves. Katelyn was going to do their hair, and since I just wanted to wear my hair down and had plans to have it done at home a few days in advance, we decided that I'd do it myself the morning but she'd do touch-ups if necessary.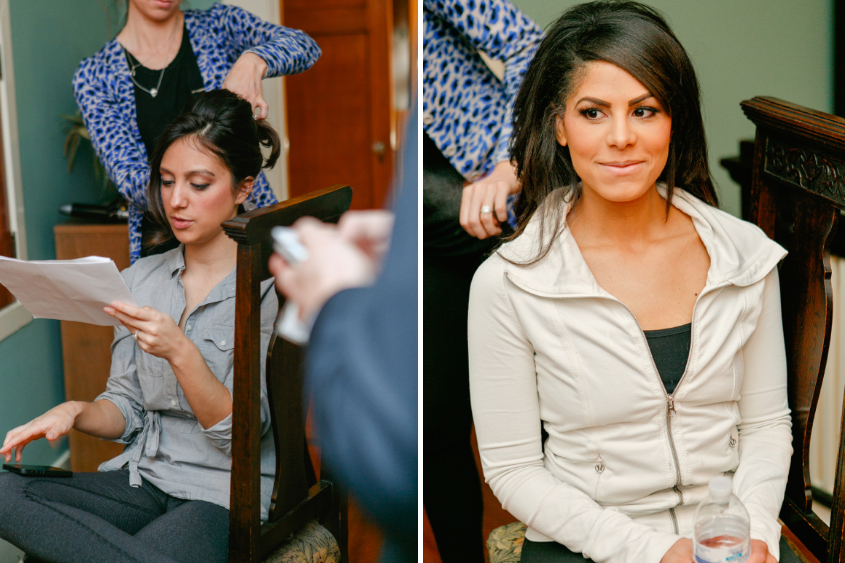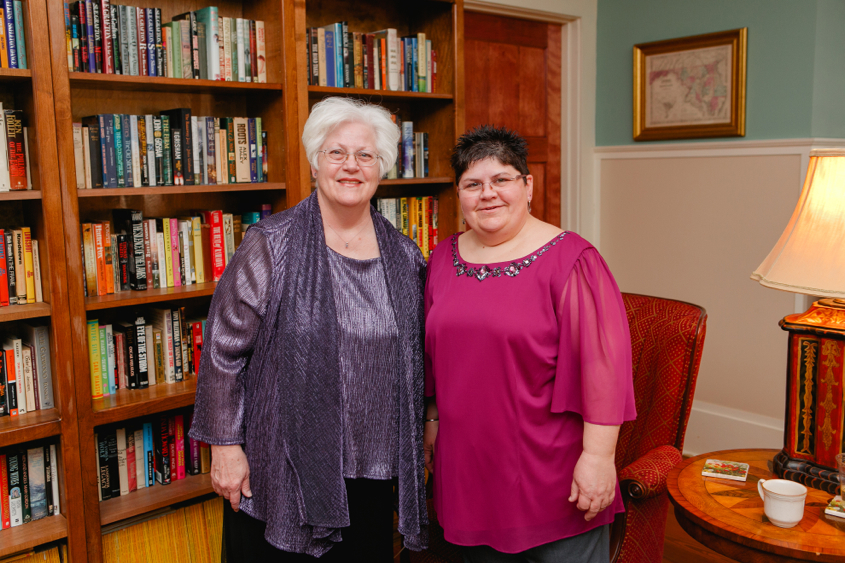 Maris set up the makeup station in my room and Katelyn worked in the library area. All our rooms surrounded the library and we had the doors open…it was basically Friday night at the sorority house. The vibe at the bed and breakfast was great; it wasn't frantic or crazed, but it wasn't just like any other day either. It was just fun and energetic and I felt completely relaxed and happy.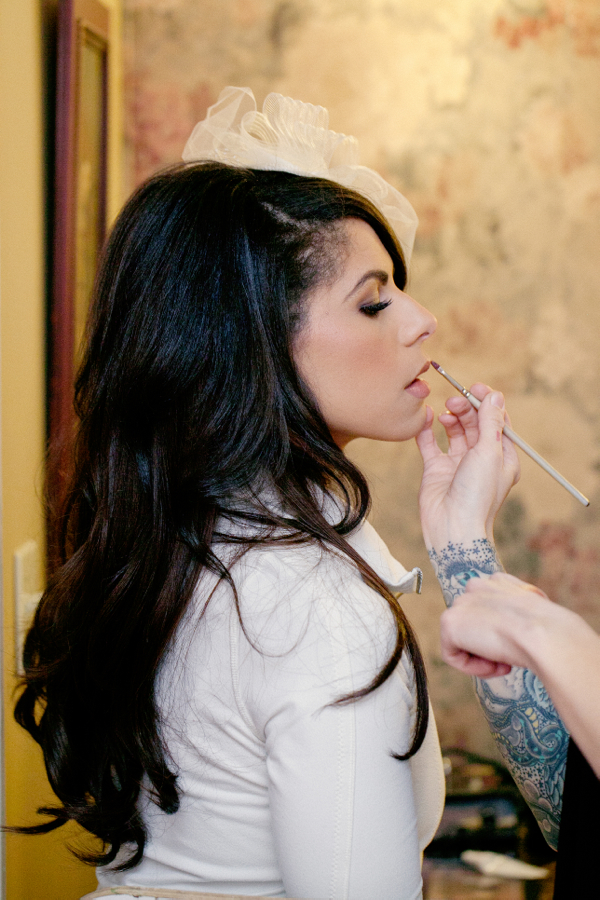 Things moved quickly, but not frantically, and we stuck to the timeline without any issues. Before I knew it, the photographers had arrived, my friends all looked beautiful, and Katelyn and Maris had finished my hair and makeup. I felt incredibly lovely and just very special. (And I'm so glad I had Katelyn plan to touch up my hair because she gave it that little something extra that it needed and that I loved.) By then, the sun had come up and it was a cold, crisp, and absolutely gorgeous February morning.
Eric and his guys stayed in Austin the night before the wedding, and the plan was that they would be to San Gabriel House in time for our 8:00 first look. Julia's husband Nathaniel, who I have known since college, stayed with them and was in charge of getting them moving and getting them up to Georgetown on time. They arrived, bringing the flowers with them, ahead of schedule. (Of course they did! This is why Nathaniel was in charge!)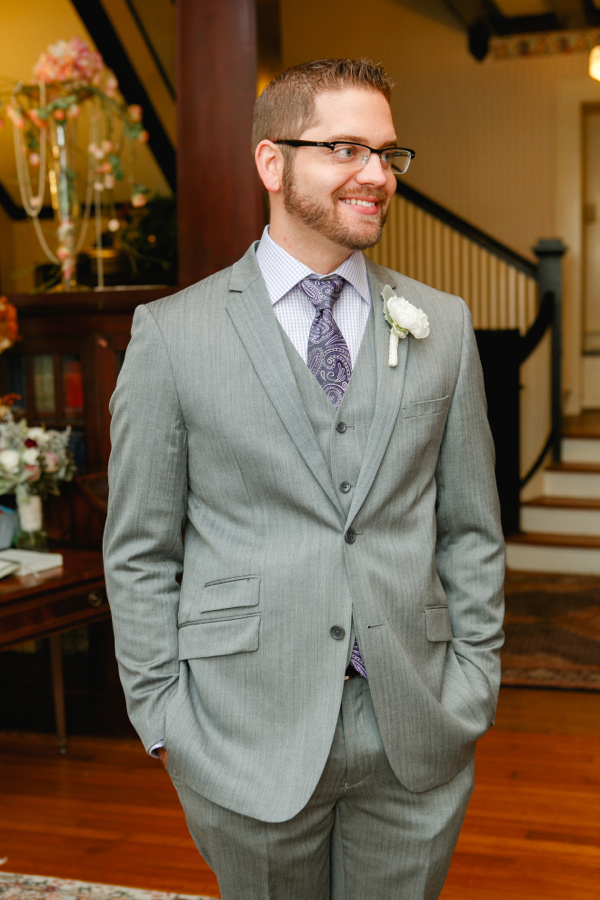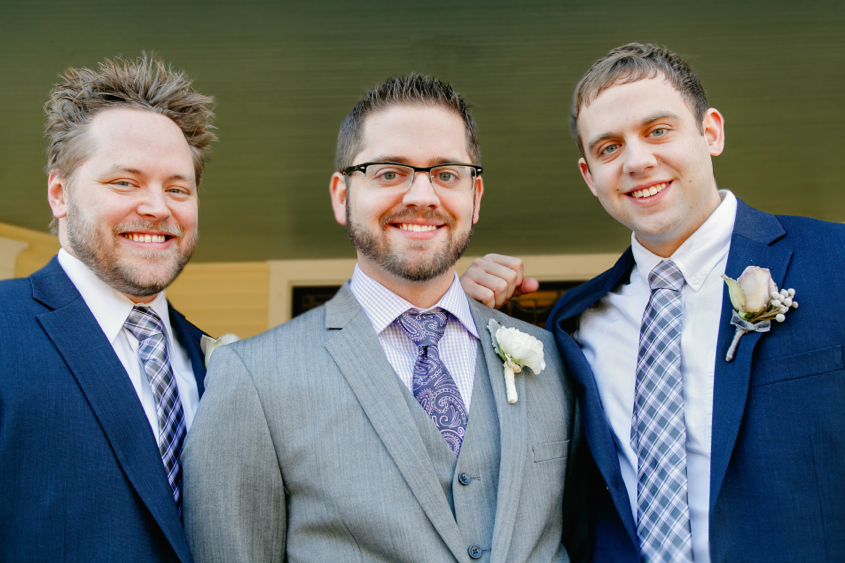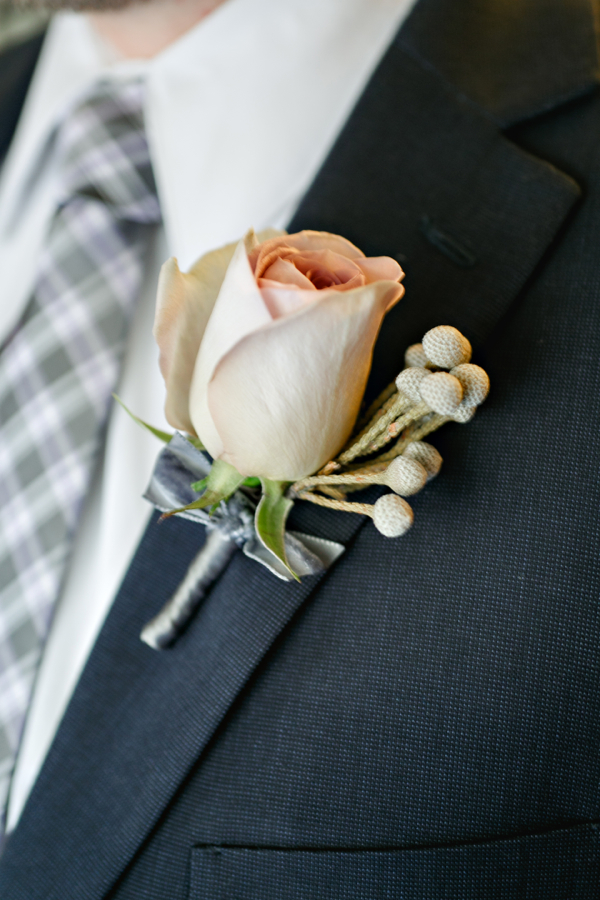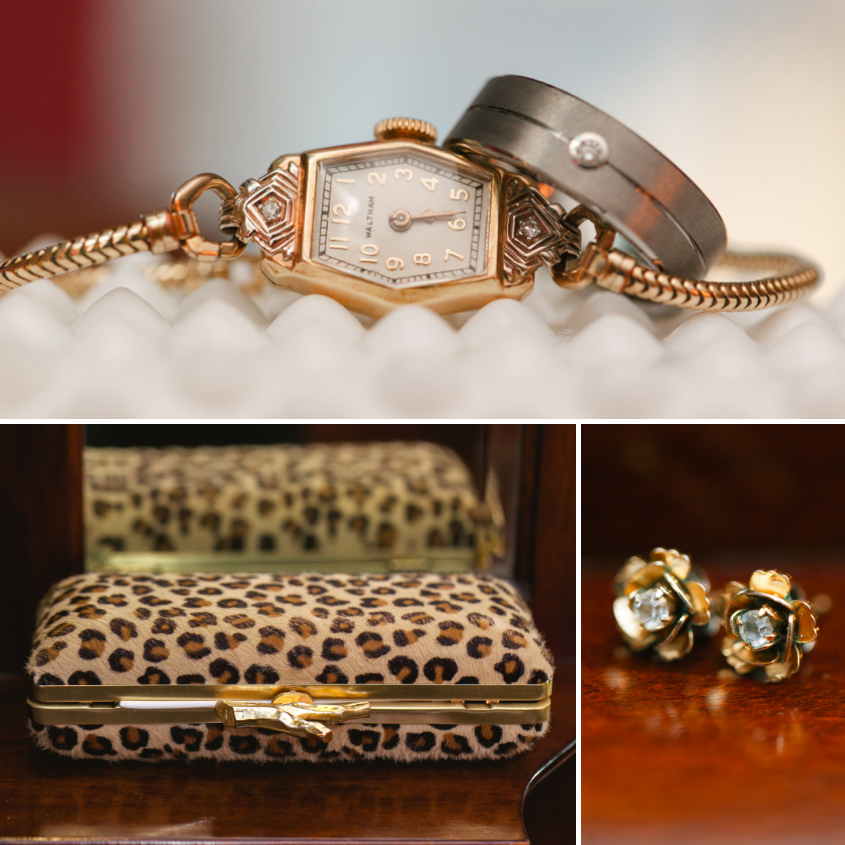 Right before I got dressed, Eric sent my friend Jordan (who was one of our ushers/readers) upstairs where we were getting ready to get the keys to the Expedition we had rented for the weekend. Julia and Nathaniel had rented a second one, and those SUVs were going to get us everywhere we needed to be throughout the course of the day. Eric had left the keys with me when he left the rehearsal and…now I couldn't find them. Anywhere. A house-wide search ensued. Everyone could remember seeing them in the same place the night before: on the small round table downstairs, next to my purse. My purse was now upstairs, but the keys weren't in it. After 25 minutes of all of us searching every room, suitcase, and pocket, and retracing everyone's steps from the night before, I was starting to lose hope. Like, what if we didn't find them? What if I accidentally threw them out? I wasn't stressed about it, just sort of…confused. Like, this wasn't supposed to be happening…? This wasn't on the timeline. I had prepared for a lot of mishaps, but this had never even crossed my mind; I didn't really know how to process it.
Finally, unexpectedly, my friend Lauren (our other usher/reader) shouted that she had found the keys. Her purse had been on the table the night before too, and had a similar shape to mine (and I actually own her exact purse); when I picked them both up the night before, I accidentally put the keys in her purse. There was a lot of cheering when we found out she had the keys.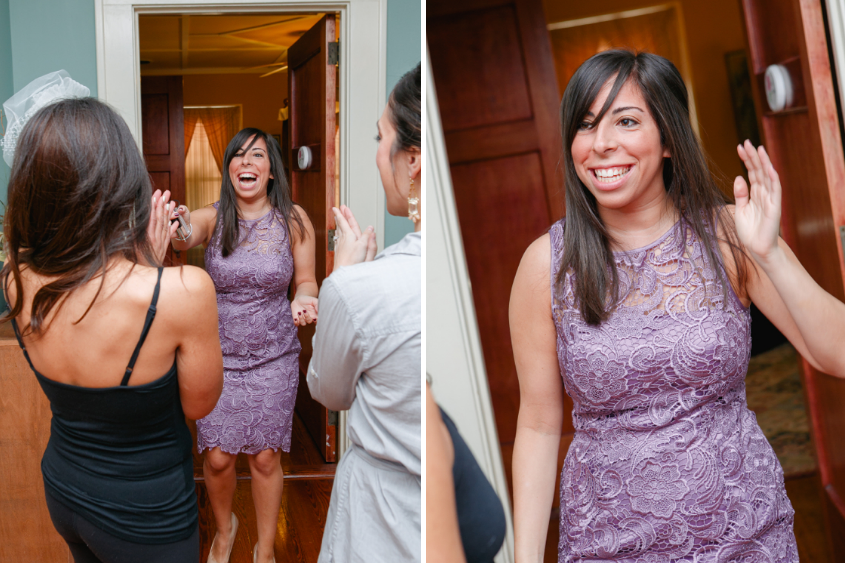 Once we had the keys, it was time to get me dressed and to go downstairs for the first look. (Remarkably, we still weren't in a rush—I truly have no idea how the key search didn't throw off the timeline more because we didn't have that much wiggle room. Wedding magic!) My mom and grandma got me into my dress and then, without much fanfare or anything, it was time for the first look.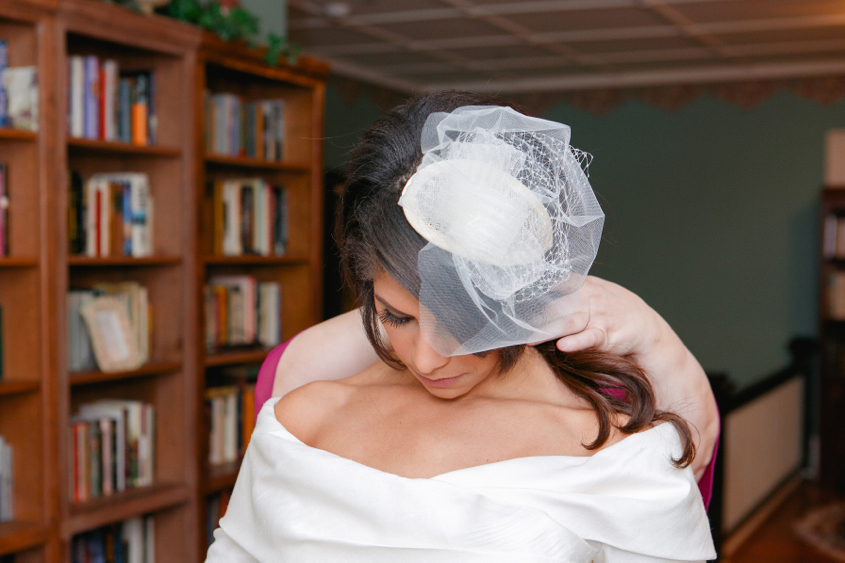 Honestly, until I was walking down the stairs, I hadn't thought much about this moment. I had seen plenty of first look photos but was completely unprepared for ours.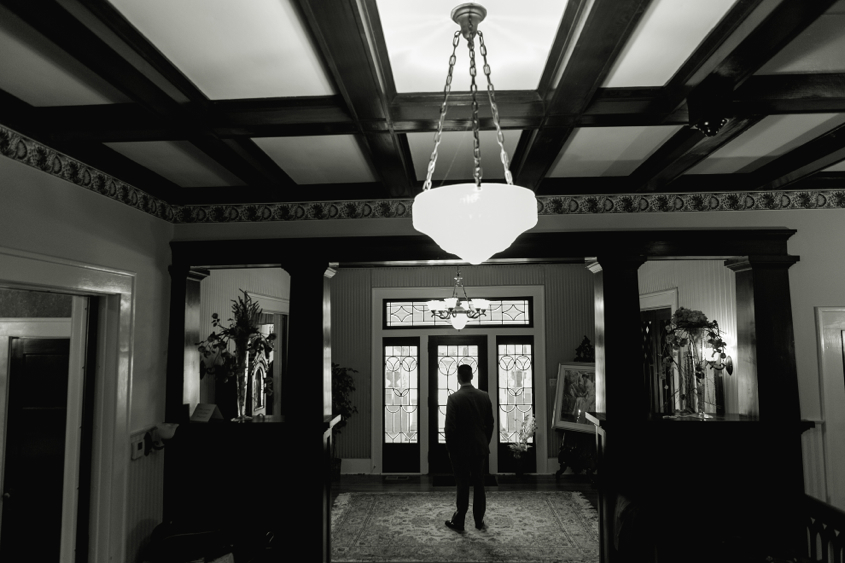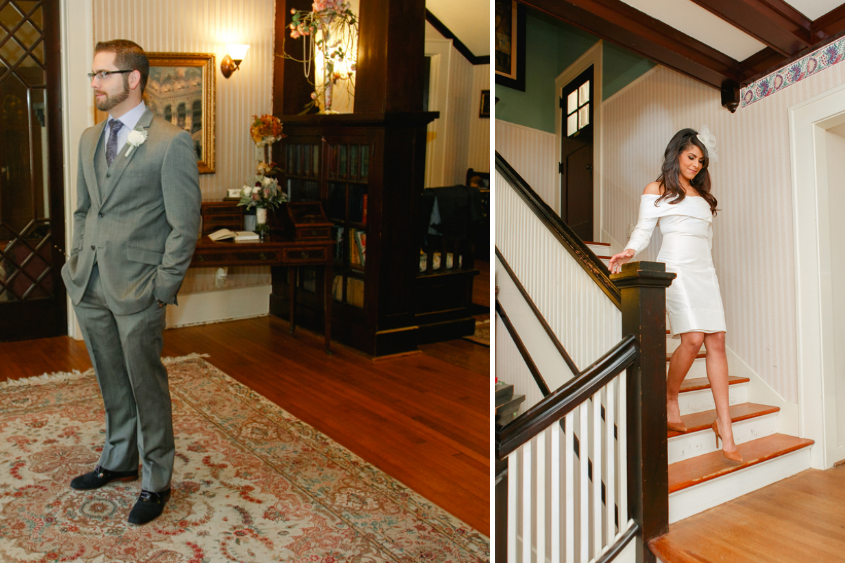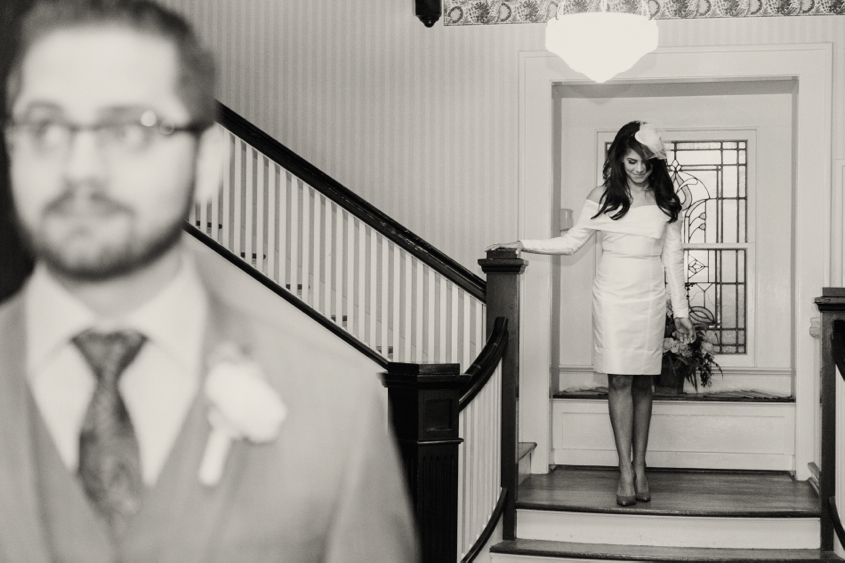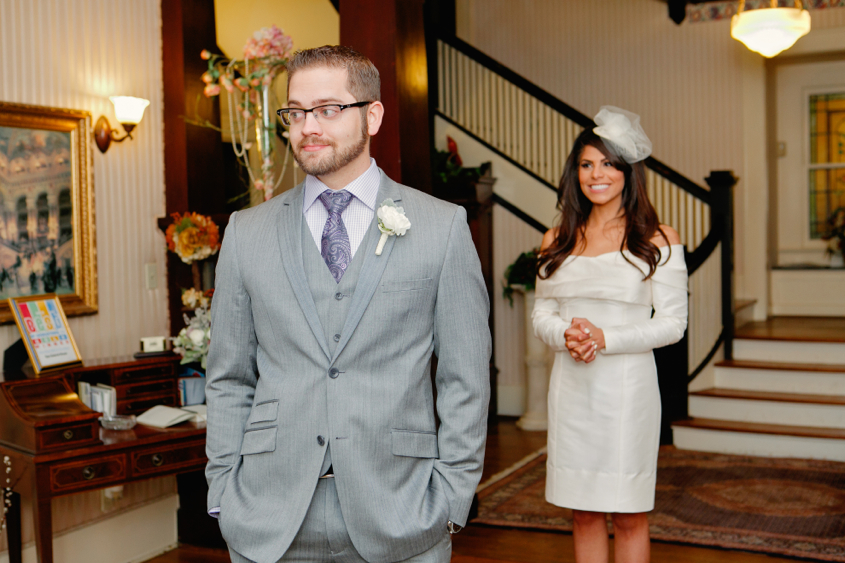 Right before I reached Eric, I realized I had no idea what I was going to say. Like, holy shit—how had I not thought about this?! When Eric turned around, already crying, we just stared at each other for a second until finally I said, "Happy wedding!"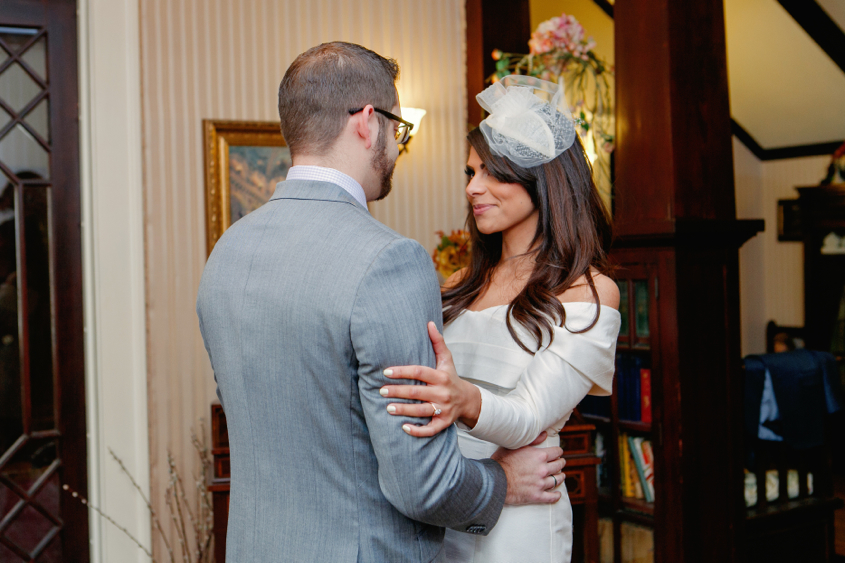 I don't really remember what was said after that…just that he made a joke about his tears and that we hugged and then I cried too.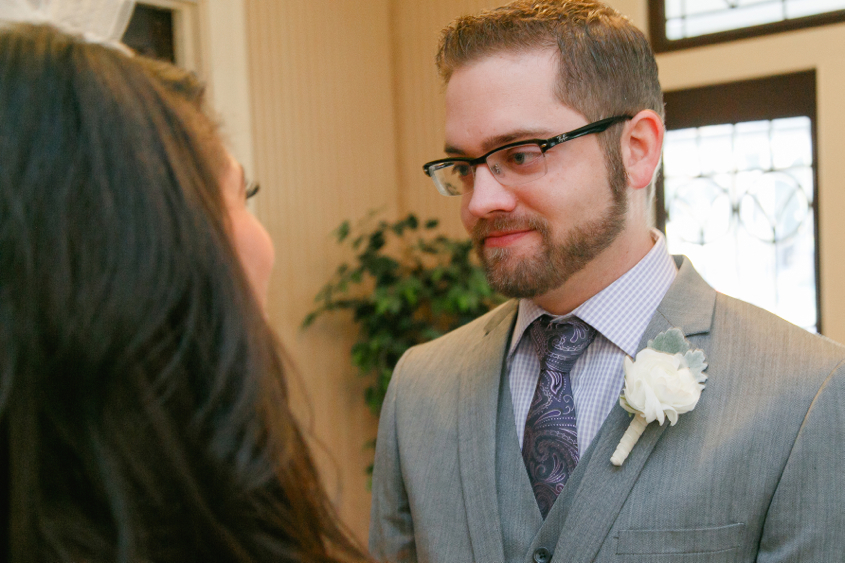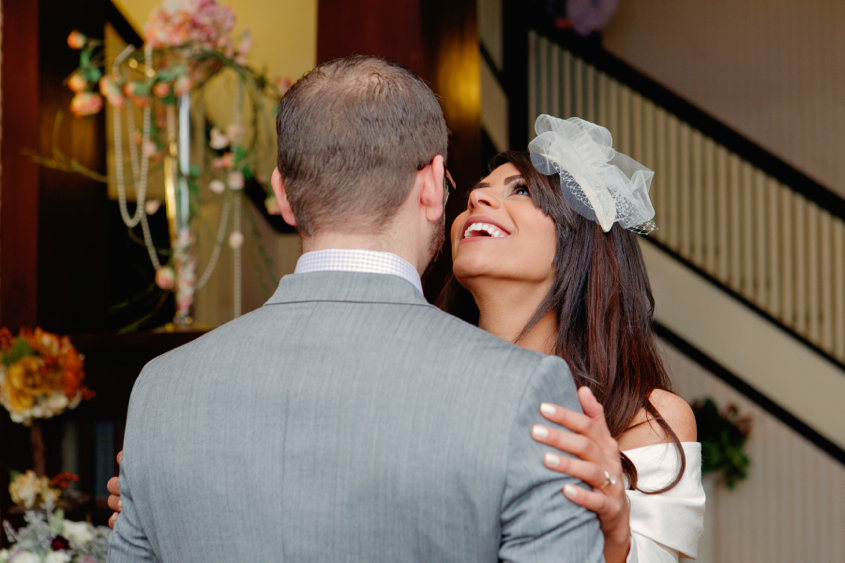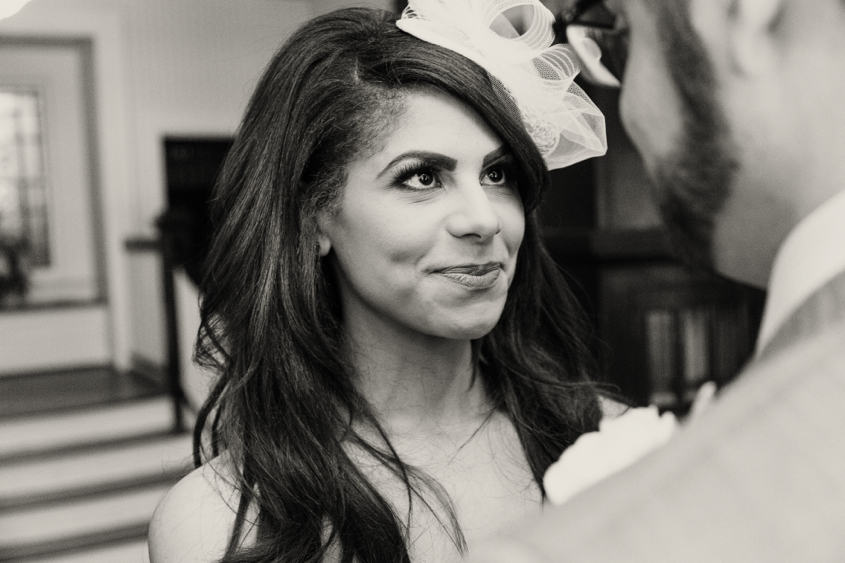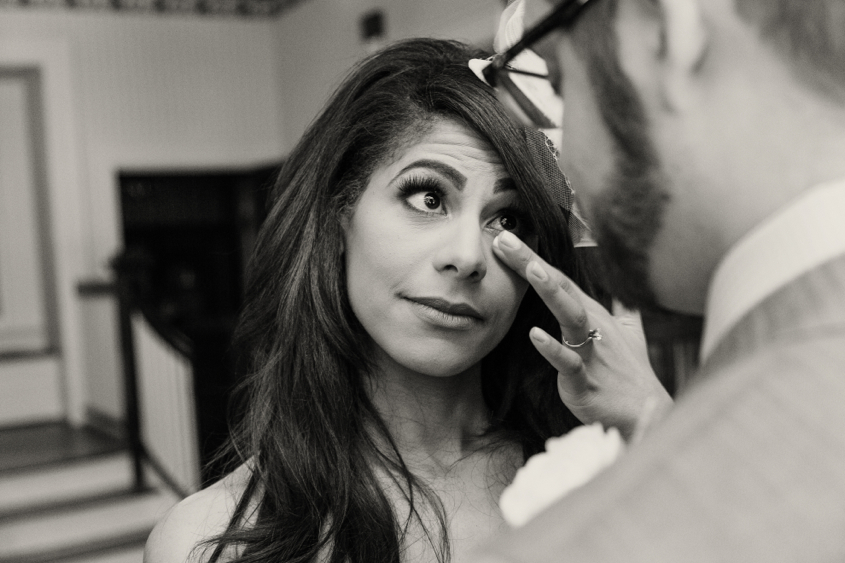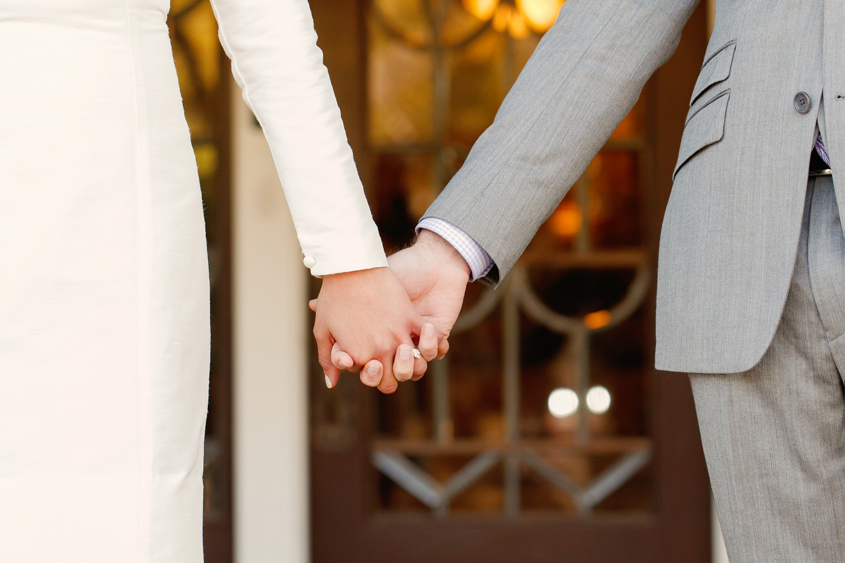 All photos by Katherine O'Brien Photography. Location: San Gabriel House Bed & Breakfast. Hair: Bell Chic. Makeup: Maris Malone Calderon. Eric's suit: Bachrach. Eric's shirt: Thomas Pink. Eric's tie: Geoffrey Beene. Groomsmen's ties: Michael Kors from Macy's. Florals: Last Petal. Purse: Rent the Runway. Earrings: my great-grandmother's. Watch: eBay. Fascinator: BHLDN. Shoes: Jessica Simpson. Dress: made by my grandmother.
View the the rest of the posts on our Austin courthouse wedding & brunch reception and get information on all of the vendors we used.