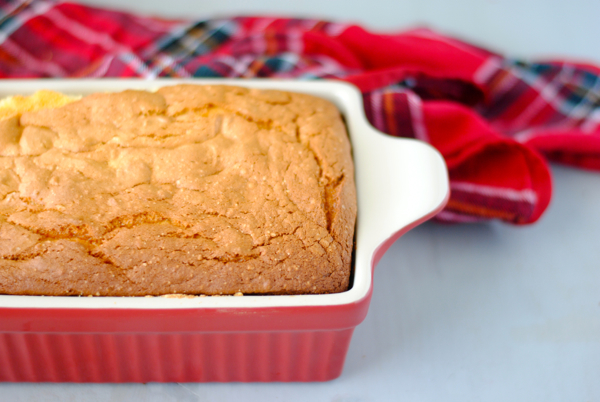 Here is something delicious that I did this week: made egg nog pound cake! I used a recipe from Southern Living and it turned out even better than I expected.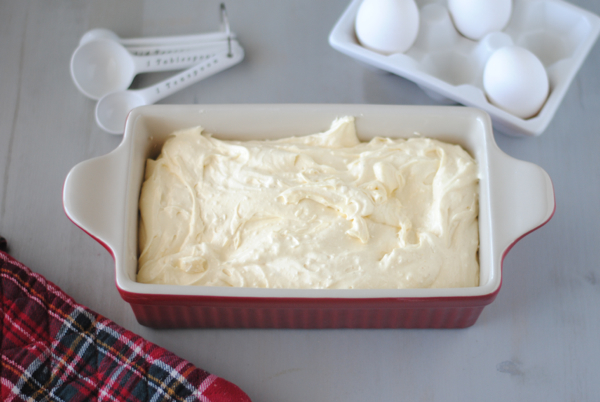 I suppose I was thinking it would taste like bread (thanks to the pan) but it is allllll cake. Un-sweet, unfrosted cake, at that, which is exactly how I like it.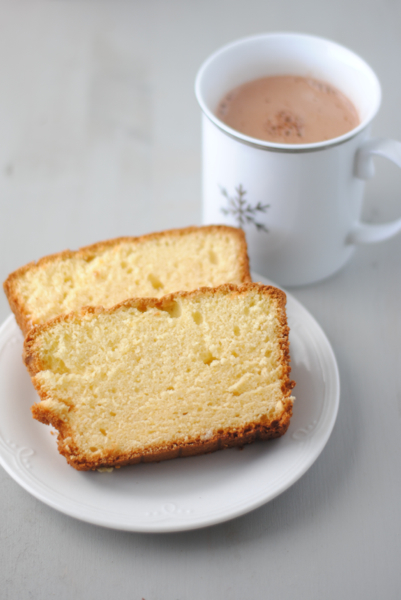 Ingredients
1 (16-oz.) package pound cake mix
1 and 1/4 cups eggnog
2 large eggs
1/2 teaspoon freshly grated nutmeg
1/2 teaspoon vanilla extract
Instructions
1. Preheat oven to 350.
2. Beat all ingredients together at low speed with an electric mixer until blended. Increase speed to medium and beat for two minutes. (It will be super fluffy!) Pour into a lightly greased bread pan.
2. Bake for 65 minutes or until a long wooden pick inserted in the center comes out clean. Cool in the pan on a wire rack  for 10 minutes. Remove from the pan, set back on the wire rack, and cool for another hour.
The recipe was so easy and would be delicious for a holiday brunch. (Eric is actually going to make it again for his work potluck on Friday.) I also recommend it as a food gift (it was actually one of three DIY food gift ideas I posted on Lover.ly today)…I've never described a food this way before, but it just tastes classy.