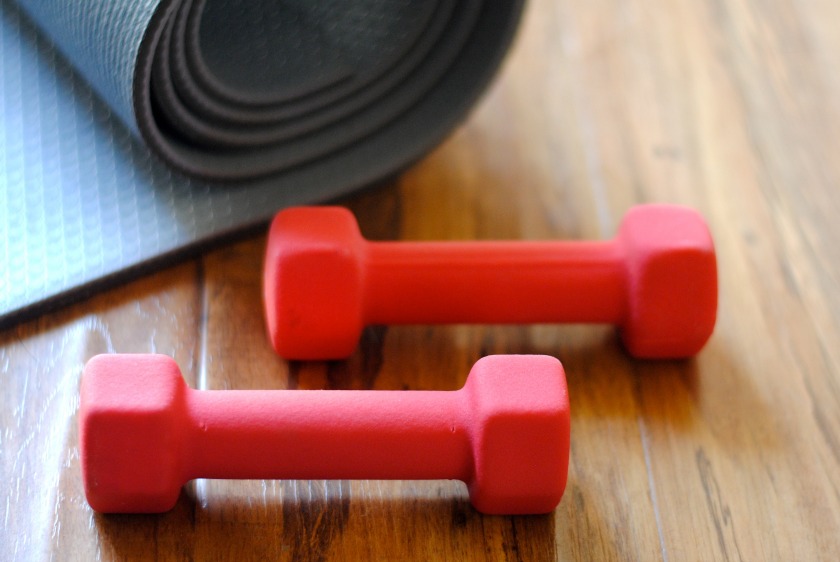 Well, last week didn't go as well as I had hoped…I didn't hit my goal for the week. Halloween/excuse/blah blah blah. Here's what I did do:
Tuesday: 60-minute CoreFusion Cardio class. That I got this class in felt like a huge victory, as it was during prime costume-making time.
Sunday: 20-minute run. This was totally not part of my plan, though it falls under the "third workout of your choice" category. I'm not sure what, exactly, motivated me to go for a run (probably seeing all the NYC Marathon tweets), but somehow, last night, I found myself lacing up my sneakers. I honestly cannot remember the last time I went for a run, and I knew there was a high likelihood that I wouldn't be able to run for more than five or 10 minutes without stopping. I started to get winded around 15 minutes but stuck it out until I hit 20 minutes, which felt pretty good. What did not feel good was my left Fallopian tube, which has been hurting again lately. The running seemed to exacerbate it, which is a bummer (and was a reminder that I should go to the doctor to get it checked out).
The whole thing did sort of make me want to add running to my "Fighting Shape" workout plan, but I don't know that it really makes sense, as doing total body workouts with strength training are more important to me right now. I am going to stick with my current plan, mixing in running when I feel like it and then I may make a running goal in December. As I said recently, I have no desire to start training for anything again, but being able to run 3-6 miles when I feel like it certainly feels like "fighting shape" to me, so I think it's something I'll "officially" tack on down the line.
I'm a little bummed I wasn't motivated enough to get in my third workout last week, but I'm still proud that I didn't totally let things go to shit during Halloween week. And I'm feeling pretty good this morning (the run and a yummy dinner + all that lovely sleep last night + the extra light early this morning) so I think things should go better this week!