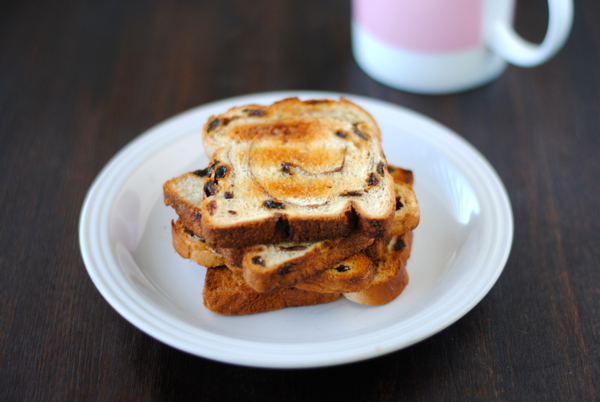 Last week was such a blur, I had to think for a second about what we ate each night! Then I remembered: there was a lot of grilled cheese. My mom texted me on Wednesday night that she was making grilled cheese and tomato soup for dinner, and it sounded so good…so I went on a Target run to get the supplies! We had that on Wednesday and Thursday, and we had some variation of it for breakfast on Friday morning. It was a very carby time.
Other foodstuffs of note from this week:
Perfect chicken on salad
Bunless grilled cheeseburgers with asparagus
Cinnamon raisin toast! I really wanted a donut for breakfast this morning, but I talked myself into cinnamon raisin toast and a soy latte instead. And we did a 20-minute round-trip walk to get the bread and the coffee, which was a nice way to start the day.
What was on your menu last week?