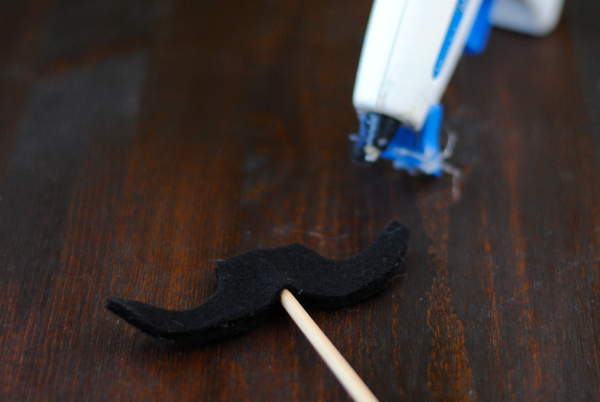 Well, despite some really awful run-ins with the glue gun, we survived Halloween 2013!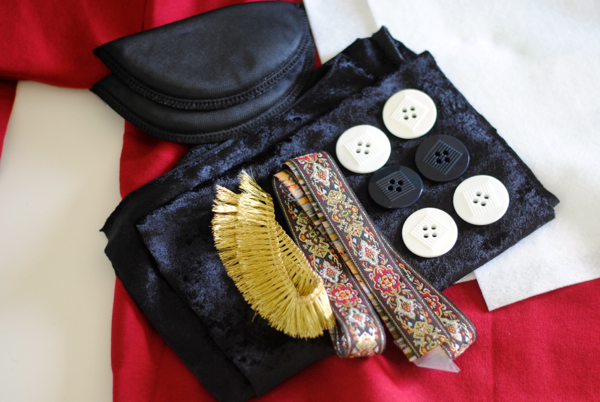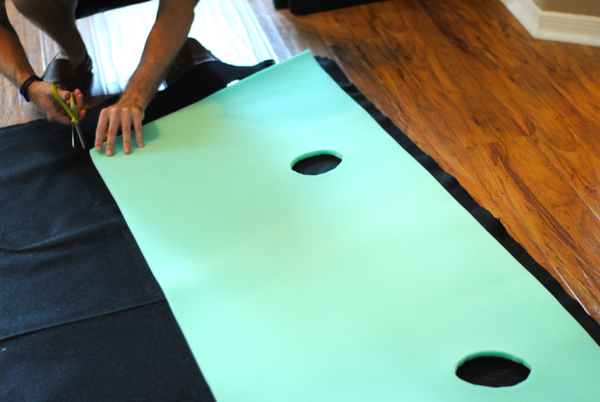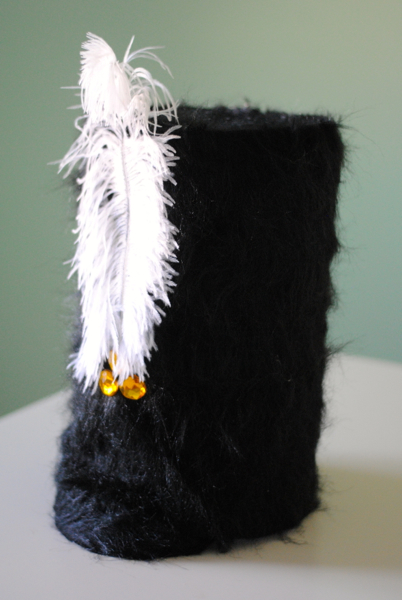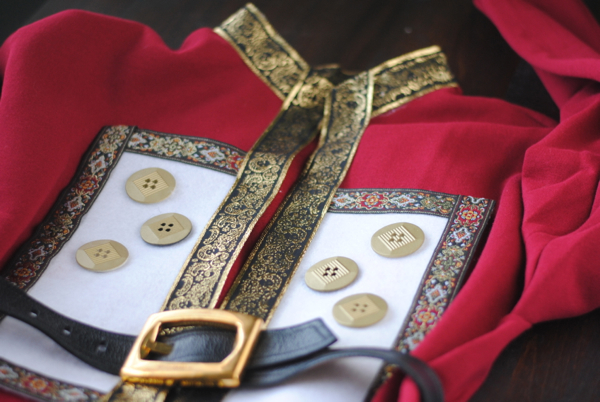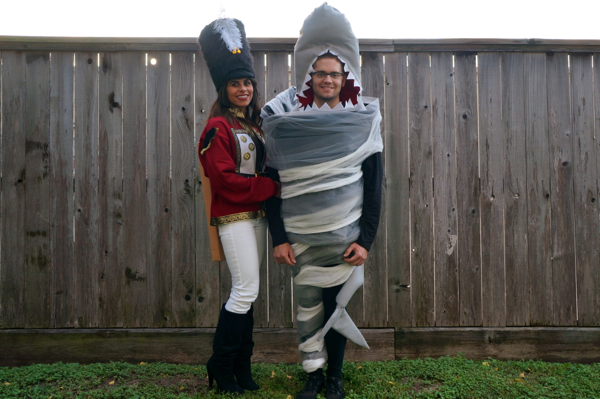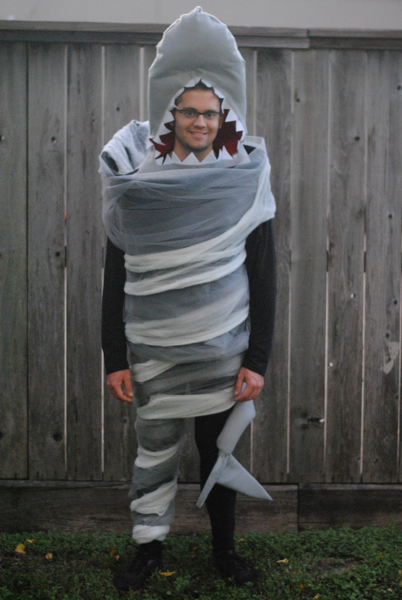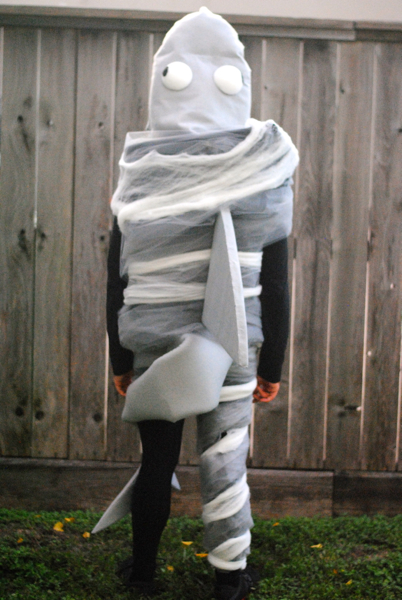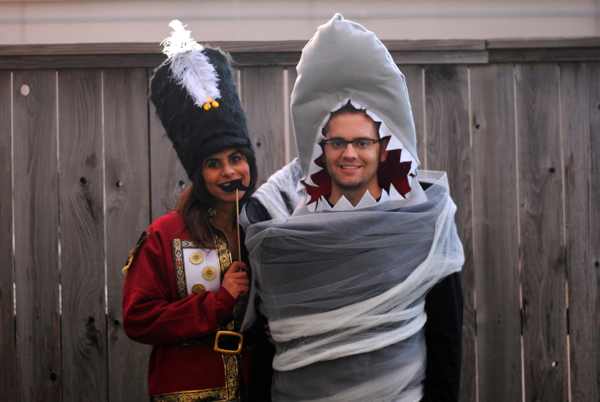 I'm really happy with how my nutcracker costume and Eric's Sharknado costume turned out. I made my jacket from a red sweatshirt, loosely following this ringmaster costume tutorial. I added shoulder pads (which I covered with fabric and gold trim) and a black belt, and made the lever out of foam blocks covered in tan felt, which I then attached to the jacket with velcro. I made the hat out of poster board, which I rolled to fit my head and covered in black fur (as explained in this tutorial). The mustache was a last-minute addition made from felt and a wooden stick. White jeans and black boots completed the look.
Eric's costume was a lot more challenging. He started by making the shark's head out of gray felt and fiber filling. Then we made the tornado out of foam, cut arm holes, glued it together, covered it in felt, and wrapped the whole thing in tulle and fake spiderwebs. We could have stopped there, but Eric wanted it to extend down his leg, and he wanted a tail, so we used more foam to create the tail and dorsal fin, and glued the tulle and spiderwebs around his leg — which was pretty hard to do while he was wearing them without burning him. (He ended up sliding magazines between his skin and the leggings to avoid burns.) I'm really proud of how it turned out and of the fact that he won his work costume contest in it!
Oh, and I wasn't the only nutcracker in the family this year…my mom liked the idea so much, she decided to use it for Preston's costume too!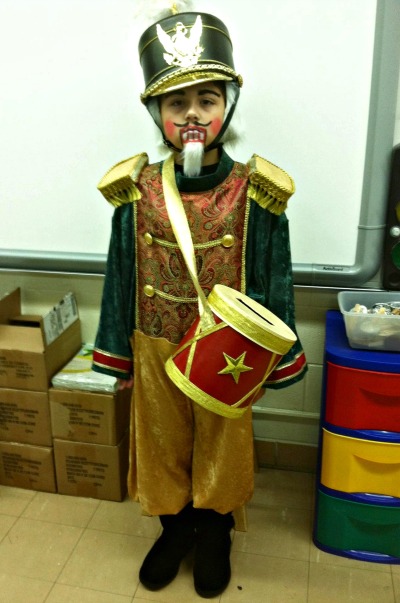 (You can read more about my family's love for Halloween and how I've made Eric a part of that in my new post on A Practical Wedding.)
Halloween was good, but making these costumes wore me out. We're definitely starting earlier next year.