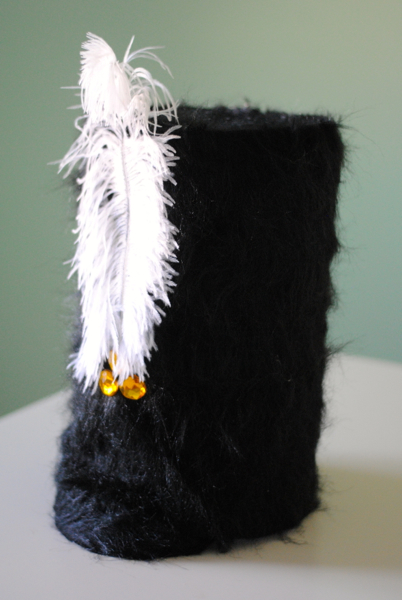 On the table for this week? A lot of work and bits and pieces of Halloween costume supplies. Halloween week is always crazy for me, and this year is no exception! I'm just trying to stay on top of work, fit in my planned workouts, and not eat All the Candy. That has left little time for things worth sharing (or time to share it), though I have had these three playlists on rotation and I wanted to pass them along:
Colorlines + Jay Smooth Autumn Mixtape
A Haunting Halloween Playlist from Design Sponge
Also, it recently dawned on me that my ideal Halloween costume involves being an inanimate object with some sort of over-the-top hat or headgear. With that in mind, I went with the original costume idea I had several months ago: a nutcracker!