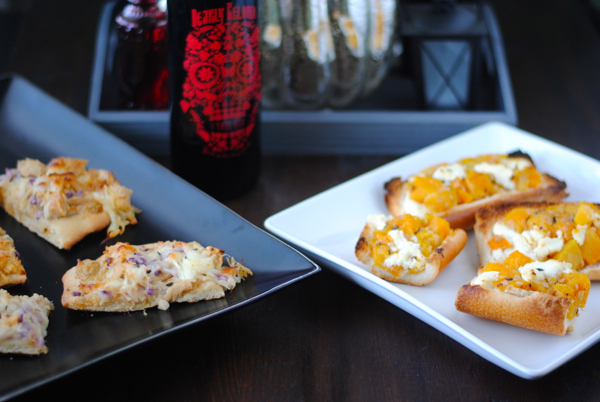 As I mentioned last week, I've really been in the mood for pizza and delicious flatbreads lately. Last Saturday, we were having some friends over so we made two recipes in that vein. The first was roasted garlic chicken white pizza on this pizza dough and the second was butternut squash pizza on French bread. Both were pretty yummy and totally hit the spot.
The recipes for the rest of the week were fairly uneventful. We had steak and Brussels sprouts, perfect chicken on top of delicious salads, carnitas, chicken drumsticks, and naked pumpkin chili. The pumpkin chili recipe calls for a bay leaf and I had been thinking that we may want to get some new bay leaves, as the ones we had were pretty old. I wasn't sure if they lost their magical cooking powers at some point. Then I happened upon something at Sprouts that I had never seen before: fresh bay leaves.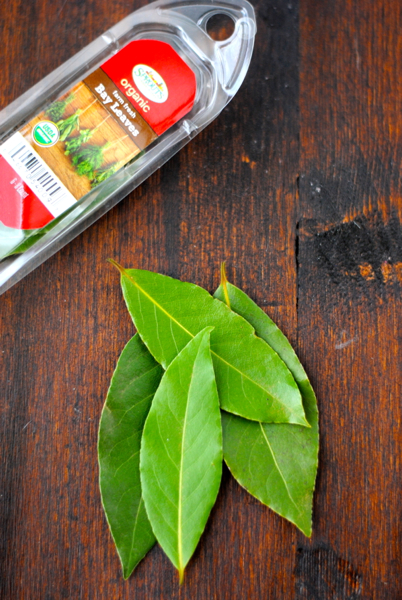 I don't know that my chili was that much better because of this, but it was still kind of cool and different to add a fresh leaf instead of a dried one circa 2011.
Overall, it was a pretty good week of food. And by Friday night, I was back to wanting pizza again, so we picked up pizzas from Top It.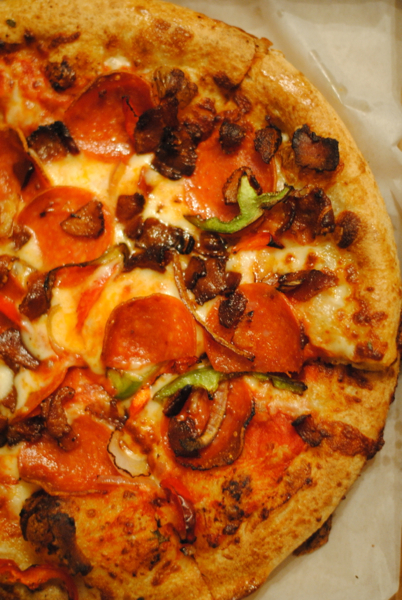 Have we talked about Top It Pizza before? I love it. It's like the Subway of pizza…you go down the line picking out the sauce, cheeses, and toppings for your own personal pizza; they send it through an oven conveyor belt to cook it and it's ready in less than 5 minutes. The pizzas are so good. I always get the honey wheat crust (so thin and delicious) with marinara sauce, shredded mozzarella cheese, pepperoni, bacon, red peppers, green peppers, and red onions. I usually eat half (which takes a great deal of willpower, honestly, because it's so good) and then save the other half for the next day.
What was on your menu this week? Anything good?