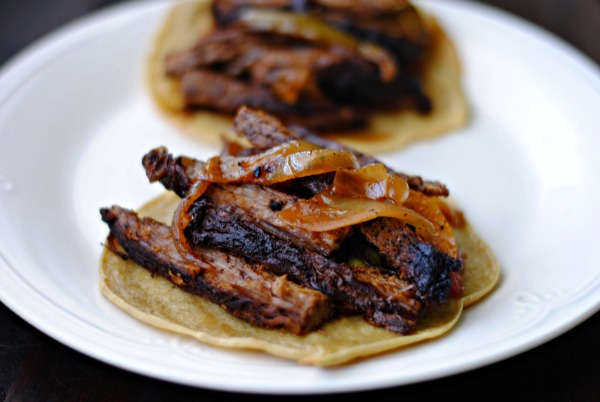 Before I left for New York, while Eric and I were still in the midst of Whole30, I was really ready for some different textures in my diet. It wasn't that I wanted carbs so much…I just wanted carb-like textures. After I shared that amazing pork carnita recipe with her, Leah had mentioned some amazing plantain tortillas that she'd had recently, so I decided to try them myself. I found a recipe, Eric bought some plantains, and we gave it a try.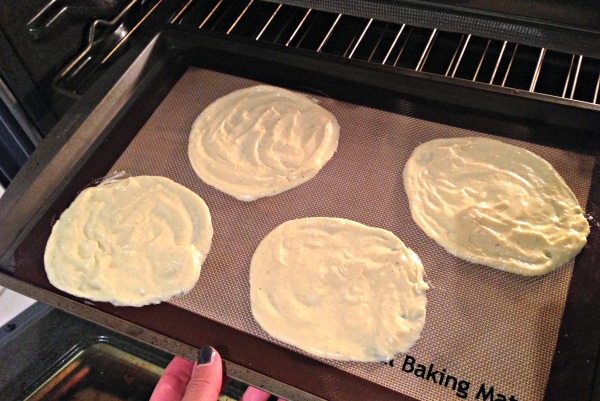 The plantains were underripe and the recipe was kind of messy (we had to blend the mixture in batches in the Magic Bullet), but ultimately it was so worth it. (And not just because it gave me an excuse to use Eric's comment about our activity as the title of this post.) We filled them with steak fajitas and I took one bite and said, "I hate myself for saying this but these actually take just like tortillas." Maybe it was the Whole30 talking, but hot damn, they were good. We also tried them plain slathered with some ghee, which was also delicious. Then I basically passed out from happiness and satisfaction.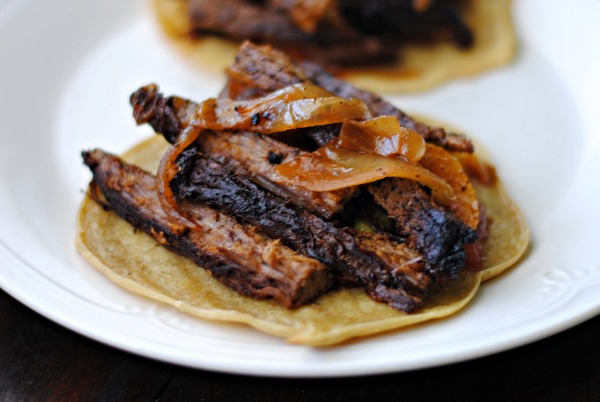 The last 10 days of eating have been all over the place. New York was…a little ridiculous. I did my best to eat healthy but I ultimately just focused on not feeling like shit because I didn't have a ton of control over it. (I ate on the go a lot.) On Thursday, my first back-to-normal day in a week, I felt like making some delicious real food for dinner, so I went to Sprouts and picked up the ingredients for chicken soup.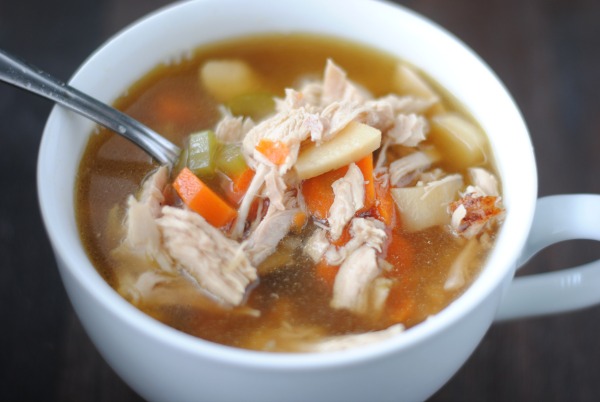 I had a really relaxing trip to the grocery store and genuinely enjoyed making the soup, as I hadn't cooked in some time. I doubled up on the veggies and skipped the noodles and it turned out really well. We ate it while catching up on last week's Scandal. It just felt like such a wholesome, good meal and it turned into a kind of a perfect evening.
At this point, we're officially off Whole30, and, to be honest, I'm feeling really off of it. I'm not feeling motivated to eat healthy at all. I don't know if it's just this time of year (candy corn bark! pumpkin everything!) or the fact that we just completed a Whole30 (well, Whole21 in my case), but I am just ready to say "fuck it" and eat and drink All The Things and I don't feel like working out at all. We're having some friends over tonight and I'm really in the mood for like…toasty, flatbready-type things. (Any recommendations) And really yummy drinks. But! Tomorrow I'm totally reeling it in, I swear. I know that's not a very healthy attitude to have but…there you have it.
What have you been eating lately?