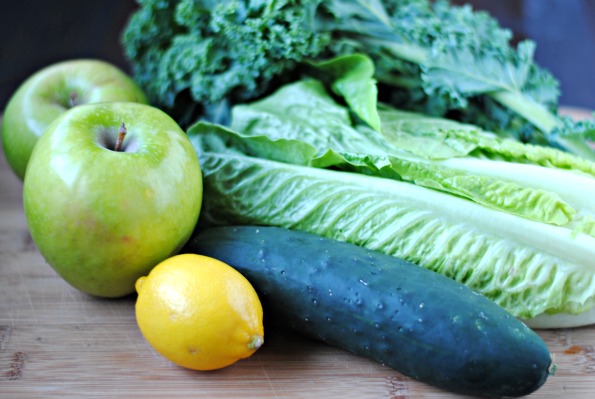 For me, the worst thing about Whole30 is the crazy amount of dirty dishes that go along with it. I know cooking at home leads to a lot more dishes than eating takeout, but I figured I was used to this. Nope. I'm becoming increasingly convinced that this diet is just a racket thought up by the dish soap companies. Our poor beleaguered dishwasher keeps giving me these looks of No, please no! every time I come at it trying to squeeze in another dirty pan or knife.
Since neither Eric nor I feel like spending a ton of time doing dishes every morning and evening, this week, our kitchen started to look pretty bad. By Wednesday, I couldn't deal with it anymore; the thought of cooking in there was giving me major anxiety. I also didn't want to have to clean everything and then cook dinner (which I had basically done on Monday night). So I told Eric that I'd spend the time I would have spent cooking cleaning instead…but we were having Chipotle for dinner. He was fine with this so I put on some music, an apron, and some rubber gloves and went crazy on it for an hour. I was just putting the mop away when Eric texted me that he was on his way home from the gym; I went and picked up Chipotle and felt pretty good about everything. And the kitchen is still clean so that's something.
Also this week…things burned. Eric was so into talking to the TV during the Kansas State football game on Saturday night that he didn't pay attention to the chili on the stove and it burned. (Cleaning that pot turned into quite the upper body workout.) As I was shredding chicken, I forgot that the pan I'd used to make it had spent some time in the oven and wrapped my hand around its handle without thinking. We also found out the new smoke detector we installed over the weekend works way better than its predecessor; roasting peppers under the broiler was enough to set it off.
Here are our other meals from this week!
Chili. Despite the burning, it was still fine. I wanted it to be a little sweeter, but we ate it over sweet potatoes and that did the trick. We also had it the next morning on scrambled eggs with some sweet potato chunks mixed in, which was pretty good.
Hatch Chile Mexican Casserole. This recipe was pretty involved — roasting the hatch chilies myself was a pain — and once it was finally done I realized…holy shit, hatch chilies are way spicier than I thought! We ended up having to pick them all out to enjoy the dish. Also, the avocado puree that went with it turned out overwhelmingly lemony, so we just had regular guac instead. Basically, I spent more than an hour making what turned out to be a bowl of kinda lackluster taco meat.
Red Thai Curry Soup. I made this soup with the perfect chicken instead of shrimp and I was actually a little disappointed by how it turned out. I don't know if I just needed more curry paste but it was just a little bland. I mean, it was fine, but it didn't blow me away.
Breakfast meat sauce. Eric made this meat sauce on Sunday night to have throughout the week and it was great. The only thing that was frustrating was that, like every other egg recipe I've made from that blog, the cooking time was about…40 minutes off. The rest of the week, we just warmed up the meat sauce and cooked the eggs on the stove and then set them on top and that worked much better.
Last night was Eric's night to cook and he was making a new chicken drumstick recipe he'd found. First, he came and told me that he hadn't read the recipe carefully and he'd just realized that the chicken was supposed to marinate for several hours. Then he realized the drumsticks had somehow not made it home from the grocery store.
We had Chipotle again.