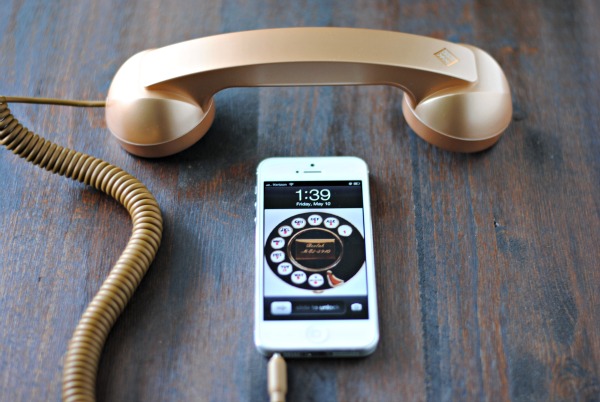 First things first: the highlight of this week was the arrival of my shiny gold phone. I saw it on the Intwebs, ordered it from Amazon, and it came two weeks ahead of schedule!
Other things of note:
I landed two new freelance assignments this week and got some important answers to some of the other job-related things that have been on my mind for the past month. That is a huge weight off of my shoulders!
We hired a day-of-coordinator for our wedding! We really, really wanted an extra set of hands the day of to make sure things go smoothly (particularly because we're having a morning wedding and we didn't know who could set up any decor at the restaurant where we're having our reception first thing in the morning) but it just was not in the budget. We were debating some options when I came across a post on a wedding forum about an amazing day-of coordinator who didn't charge as much as most planners because she was just starting out. I talked with her last night and I'm really excited. We're heading to Austin in early June to meet with her at the reception venue and do some cake tastings, which we also booked this week, so that should be a pretty fun day.
One of the potential florists we talked to a couple months ago suggested we do baby's breath bouquets for the bridesmaids to keep costs down and seeing this picture last night made me feel pretty strongly that that's a good choice.
This week's reading material
I flew through Homeward Bound: Why Women Are Embracing the New Domesticity
which was a great read! I'm going to have a full post about it next week. (PS The Amazon links in this post are affiliate links, meaning if you click on them and then buy the product, I get a few pennies on the dollar.)
From The New Yorker, My Wedding Hair was the funniest thing I read this week.
I really liked  'The Great Gatsby' Still Gets Flappers Wrong. Confession: I assume I read The Great Gatsby in eighth grade, when I know it was assigned to me, but I have ZERO recollection of this book! I remember not caring for it much but I couldn't tell you why! I'm not sure if I'll see the movie or not. I go to approximately one movie a year and Catching Fire already has that spot for this year, so I dunno.
Depression Part Two, from Hyperbole and a Half, is very rightly going viral.
Not Just a Girl, from photographer Jaime C. Moore, totally made me want a little girl for a fleeting second so I could do cool things like that with her.
The New York Times says owning a dog is linked to reduced heart risk. No word yet on what owning two high-strung dogs does to your heart but I have some ideas.
Annd now it's the weekend! To be honest, this is one of the first Fridays in a while that has ended on a really great note. Not only did I have a solid week, but I don't have nearly as much work this weekend as I have for the past few months! (On the other hand, I'm getting my hair done tomorrow so I don't have nearly as much time this weekend either. And I still have quite a bit of work. So…oh well.) Other than that, Eric and I will just be finishing up with our two room projects and hopefully catching up on the DVR. It rained like a motherfucker much of today but the sun is now out and I'm ready to go out and play! 

How was your week? Anything good to share?