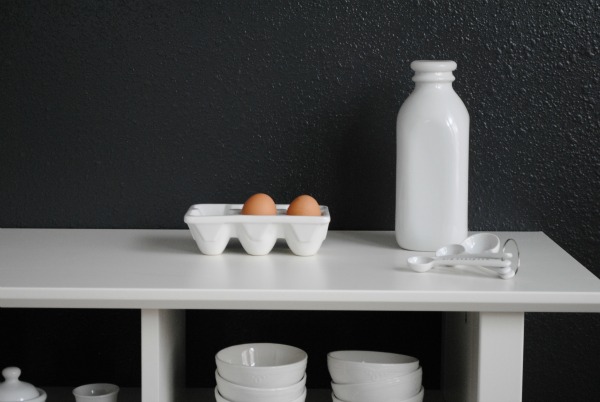 I must say, this week is off to a pretty good start! The house is clean, the fridge is stocked, and I have clean laundry (that is folded in drawers!), so I'm feeling on top of my game right now. Sometimes it's really that simple.
Last week we had another successful week of meals; here's what's on the agenda for this week!
Breakfasts
We have a breakfast smorgasbord going on over here! We have multigrain croissants (who knew that was a thing?!), mini bran muffins, fresh strawberries, leftover squashed potatoes, and more sausage patties and English muffins. This morning as I was contemplating what to eat for breakfast, I realized I could eat breakfast foods for every meal today and be totally fine with it.
Lunches
Leftovers!
Dinners
Monterey chicken + steamed broccoli + squashed potatoes (This dinner was all Eric and it was so good. He cooked the chicken on the stovetop and then smothered it in BBQ sauce, topped it with bacon, and melted Colby Jack cheese over it.)
Salmon burgers
Club sandwiches
Hamburgers
Fajitas
Pizza
Workouts
Last week was kind of a cluster, but I somehow managed to work out four times — two yoga podcasts and two long walks — which was one more workout than I was aiming to do. Unfortunately, I didn't stick to the plan of taking a workout class outside of the house. I tried, but it just wasn't in the cards. But I did try a podcast from Three Dog Yoga that was longer than the podcasts I've been doing lately so that was a nice way to mix things up a bit. This week, my plan is the same as it was last week: three workouts, one of which needs to be outside of the house. I'm not looking at a terribly busy week, so that shouldn't be a problem.
How is your week looking? Any good recipes or workouts on the agenda?