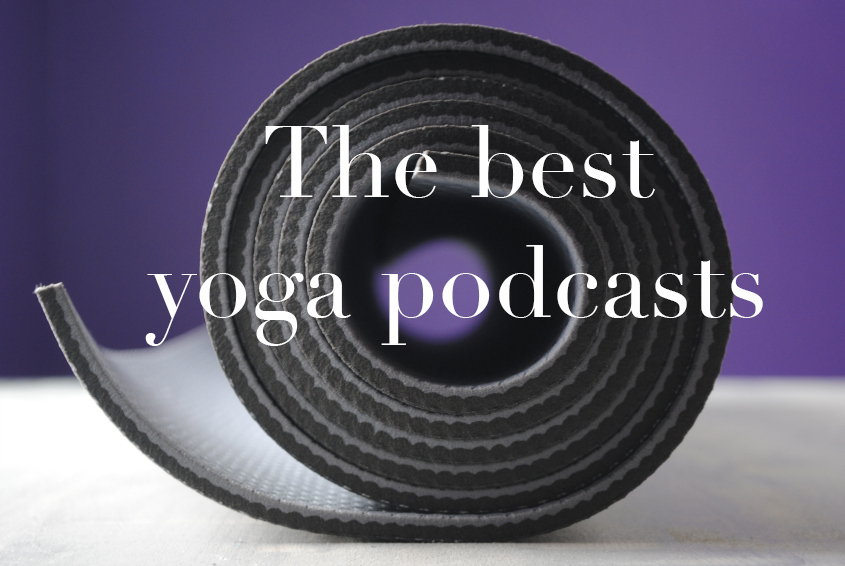 Last year, I started doing yoga podcasts from time to time, and in the past few months, I've really come to love them. While I like taking classes in studios for so many reasons, there are also a lot of things I don't like. But yoga podcasts solve a lot of those problems for me. Here's what I love about them.
1. They are typically way less expensive than going to classes at a studio. I pay $10/month for unlimited streaming and four downloads a month on Yoga Download (meaning I get unlimited use of it forever once it's downloaded), and there are a bunch of free podcasts on both Yoga Download and in the iTunes store.
2. There are tons of options for shorter classes. The 75-minute classes at most studios around here take a huge chunk out of my day when I factor in travel time and the fact that the classes rarely end on time. Plus, 75 minutes of physical activity is no joke…it's really tiring! It's not that I couldn't make it work, but it definitely takes a lot of effort.
3. I'm not tied to a studio's schedule. I like being able to do exactly what style of yoga I'm in the mood for and do it when it fits my schedule. I also don't have to worry about other things (work, sleep) interfering with my preferred schedule.
Favorite yoga podcasts
There are tons of choices on Yoga Download so I thought I'd share some of my favorites! Most come in different durations, and I typically get a couple durations of the ones I like.
Forrest Yoga. This is definitely my favorite yoga podcast! I own all of the different durations of the podcast, though I really love the 30-minute one. I'd probably do this podcast and only this podcast if I had my way, but I make myself do others so I don't get stuck in a rut. But I seriously love this one. There's something about it that just feels so good.
Baptiste Power Vinyasa Yoga. These classes from instructor Dave Farmar offer a lot of variety, which is nice. These feel more like a "classic" Vinyasa flow class that you'd take in a studio, and he fits a lot in to the shorter versions. These classes all have video options too.
Anusara-Inspired Flow. This class has a lot of heart- and chest-opening poses and I'm always left with a sore upper body after I do it. It's got less of a flow than the other classes, but it's still challenging and a nice change of pace.
Beyond Yoga Download, you can also find some good options in the iTunes store. Both Yoga Download and Dave Farmar have podcasts you can subscribe to so you're always getting new classes. The Dave Farmar ones are free full-length classes (recorded during his actual classes) and they are hard. I don't do them very often, but they are really solid. My favorite one from Yoga Download is this 20-minute Sun Salutation flow. When I want a quick but effective Vinyasa class after spinning, this is the one I choose.
Another option that I don't use at the moment is YogaVibes; they offer streaming videos that are recorded during actual live classes. I've had really good experiences with their Core Fusion classes in the past and they offer tons of yoga classes.
The biggest downside to practicing at home is that you miss out on the benefits of having classmates, an instructor, and a set schedule that forces you to try new classes. There's also the temptation to stick to the shorter/easier classes, to skip out on poses that are hard for you, or to not do poses properly because there's no instructor to correct you. And if you're a beginner, learning the basics from a podcast can be harder (though Yoga Download has a lot of videos and most of the podcasts come with a pose guide). I'm trying to offset these disadvantages by going to one outside class a week, and with the help of Groupons and free community classes, it's definitely possible to make that work!
I usually do these podcast either right after work (if it's not my night to cook) or around 9:00 (if I cooked but still am in the mood for a little yoga). Because I don't have to leave the house, the time involved really flies by and I find myself a lot more motivated to do them. Even though I love doing them at home, you could also do them at the gym or at the office or on the road. I thought the idea of a yoga podcast was a bit strange at first (I just couldn't imagine not having any visual support) but now that I've tried them, I'm hooked!