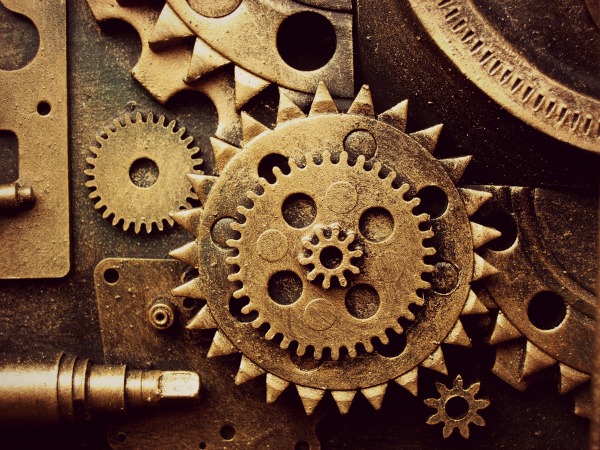 With a new year kicking off, it seems like productivity and organization are on everyone's minds, and will remain there for…at least a few more weeks, I hope? (Whatever, fuck all these cliches about no one ever keeping their New Year's resolutions. Maybe no one keeps them because everyone is always saying no one keeps them! But I keep my damn resolutions and I don't think I'm the only one!) Anyway, in the spirit of getting your shit together in 2013, I thought I'd share some of the apps and little tricks that help me keep my life together (ish) on a regular basis.
theSkimm. theSkimm is a daily newsletter; the tagline is "We read. You Skimm." And Skimm I do! Every morning, I read my Skimm and I find it both informative and entertaining. It has a good blend of major news headlines, important news I haven't heard yet, major gossip I probably wouldn't come across on my own until much later (hello, whoever Taylor Swift is dating this week!), and good little human-interest tidbits. But the real reason to get your news from theSkimm is the copy; no matter the story, their copywriting is always spot on. When they made a Calculus joke (as in U + ME = US, as in 2gether, as in the best/worst/best again made-for-TV movie that came into our lives and our hearts in 2000) during their election coverage, I was smitten. It's one of the only newsletters that doesn't leave me shouting, "YOU AGAIN?!" right on cue every single day. Instead it's more like, "Good morning, Skimmers!" Charlie's Angels style. Go sign up for it; you won't regret it!
Evernote. I've waxed poetic about why I love Evernote in the past and I'm still finding ways to get more out of it. As you'll see below, I use Evernote in conjunction with a lot of the other methods I use to stay organized. I use the Premium version now so I can create more notes and share notes with Eric; $5 a month is totally worth it to me because I love the product and am happy to support their company.
Dropbox. Where would I be without Dropbox? Pretty disorganized, that's where. While I use Dropbox for some documents, I mainly use it to store my pictures. I can access Dropbox on my work and home computers, as well as my iPad and phone. That means that no matter where I took a picture, I can simply add it to Dropbox and it will be synced across all of my devices. So when I need a picture for a blog post or even just to show someone in conversation, I don't have to worry that it's on my computer at home; I can access all my pictures anywhere, anytime. It's incredibly convenient. (PS The Dropbox link is a referral link; if you sign up after clicking it, they will give me extra space for my Dropbox.)
Google Drive. (Formerly known as Google Docs. I was going to make fun of them for the name change but then I remembered my recent URL identity crisis and thought better of it.) First of all, Google Drive is amazing if you are a Mac user without Microsoft Office or a similar app, because it gives you access to all of those tools. But it's mostly amazing because it lets you access all of your documents in the cloud. It's similar to Dropbox in that way, but Google Drive actually lets you create the documents right there, rather then creating them elsewhere and saving them to Dropbox. It's also amazing for collaboration. My coworkers and I have tons of shared Google Docs, from documents to spreadsheets, for different work projects, and we can use the revision history and the commenting system for further efficiency. This also makes it incredibly useful for a lot of my freelance work.
Google Reader. I read a lot of blogs and I read them all in Reader. I honestly don't know how people manage to read a lot of blogs without an RSS reader.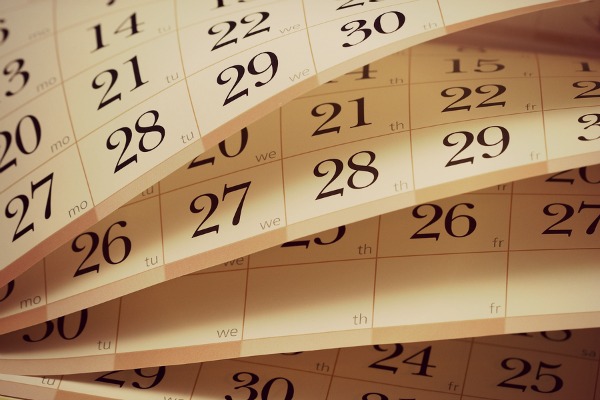 Google Calendar. Yes, OK, I do love my Google products. But I remained a pen-and-paper calendar person for a while until I finally figured out how to sync Google calendars to both iCal and my iPhone calendar (no small feat). Now I use three separate calendars (personal, a shared one for work, and a shared one with Eric) to keep track of appointments, deadlines, bills, and workouts.
A joint email address with Eric. OK, I know that this sounds like a totally douchey move, but hear me out. A couple of months ago, I started managing all of our bills (meanwhile, Eric manages the meal planning and grocery shopping). That means actually looking at the bills each month and making sure they are correct, being aware of when they will be debited from our account, knowing all of the account info for each one, and sitting on hold with customer service when there are any issues. So far, I'd say it's well worth it to do this — the first month, I came across an extra $99 charge that AT&T had wrongly thrown our way. Anyway, one of the first things I did after I took this task over was create a new email address to use with all of our shared accounts. We both have access to it and all of our bills are sent there. That means our bills don't get mixed in with my email box (which is seriously a kind of shameful cluster; I gave up on the idea of having less than 600 messages in my inbox back in 2010) so I can see what I need to take care of at a glance. And someone recently recommended we set up a separate email address for wedding planning, so it will come in handy for that as well.
Mint. Mint does everything it says it's going to do, and it does it well. I'm not a fan of money management but I love the Mint interface. It's like they tricked me into enjoying budgeting. But damn, those little sliders make it fun and easy, and seriously, they have the user experience down to a science. Eric and I started using it for our joint account and I liked it so much that I started using it for my own account last month. I really hope it helps me stay on track with my financial goals this year but the fact that it's somehow a million times less stressful than checking my bank account (even though the balance is the same in both places) is a good start.
'zite. 'zite is an app that aggregates interesting stories from around the Web into one shiny and easy to use app. You can subscribe to different channels (like food or politics or weddings) and tie it to your Google Reader, Twitter, and Facebook so it gets a better sense of your social network and the things you like. It also lets you save interesting articles directly to Evernote, so that's a huge bonus. I use it to discover new reading material almost every evening.
Pocket. Recently, I was using 'zite and it gave me the option to save what I was reading to Pocket. But…what was Pocket?! Upon further investigation, I discovered that in another life, Pocket was known as "Read it Later." I think the rebranding was a good choice, because I never had much interest in Read it Later when it was around. Pocket is basically an app for all of your devices and the Web that lets you save things to read later. I usually put things there before I put them in Evernote because it's easier to open Pocket and see my new reading material. You can easily add anything to it while browsing the Web, and once you install the Web extension, it will let you add things directly to Pocket within Google Reader. I also love that if whenever I copy a URL on my iPhone, Pocket knows. So when I open it to paste in the link, it just asks me "Hey, did you want to add that link you just copied from Twitter?" and then does it quite seamlessly. It's great.
Screenshots. I read all of my magazines on my iPad now, so I don't exactly have the option to tear our recipes like I would with the print version. Enter the screenshot. I just take a screen shot of that page in the magazine and then I can save it in Evernote. I also use it to upload magazine images to Pinterest from time to time. And if I want to share a great passage from a book I'm reading with a friend, I just open the book in the Kindle app, take a screen shot, and then email it. I use screen shots on my phone from time to time too, but it's extra useful with the iPad.
Whew! I think that's everything, though it's an ever-growing list.
How do you keep your shit together? I love hearing about what works for other people!