Two good things from last night!
First, I spent some time in the kitchen making this baked ziti (h/t Sweet Tooth, Sweet Life).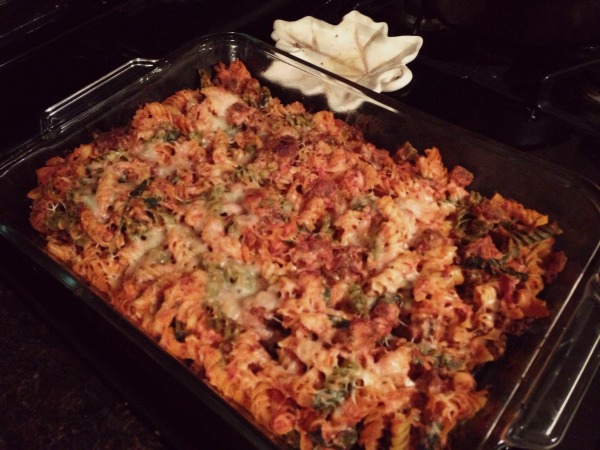 Pretty tasty! (I used beef instead of chicken, so it wasn't as low-fat as the original recipe. I don't know if that made it significantly more delicious, but I kind of think so.) The recipe made a lot, so I'm going to freeze half of it. A couple months from now, I'm going to be so excited to discover it in the freezer.
Second, I used FaceTime with my mom for the first time!
The best thing about winning a new iPhone in September was that it meant I could give my mom my old iPhone…which meant we could do this! (Having her set up a webcam for video chatting never quite worked out for us…) I got to say goodnight to my brother face-to-face, and then talk to my mom while she made pumpkin muffins for her students. It was almost like being at home. It was seriously awesome. Highlight of my week.