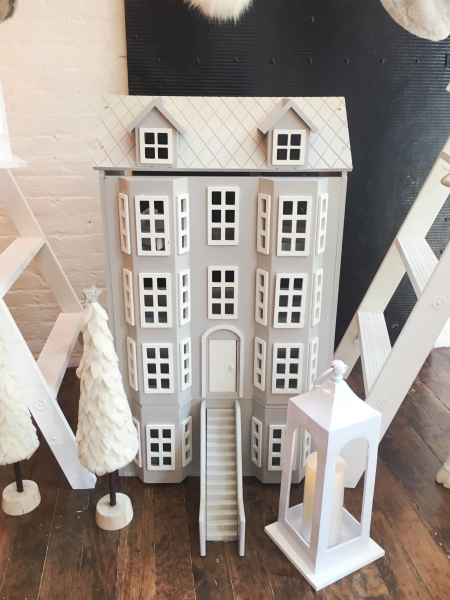 This week I went to several holiday press previews, finished Season 4 of Orange is the New Black (which I have yet to recover from emotionally), and confirmed with my new dentist that I have, in fact, been grinding my teeth at night. Here's what else I got up to…
Reading
The Yunited States of Yuge, GQ. Caity Weaver does it again.
Donald Trump's Ghostwriter Tells All, The New Yorker.
On July 13, 2015, President Obama commuted the prison sentences of 46 nonviolent drug offenders. Here's what their lives are like now., The Washington Post.
The R.N.C. on TV: Ivanka's Weaponized Graciousness, The New Yorker.
The GOP is Gaslighting America — on National Television, Texas Observer.
What, Congressman Steve King Asks, Have Nonwhites Done for Civilization?, The New York Times. Your 2016 Republican party, ladies and gentlemen!
Please read this before you post another RIP on social media., Upworthy.
Expense Policies Are a Woman's Problem, Dawn Bovasso on Medium. "Household expenses are not covered because expense policies (and IRS codes) are still biased toward men. Most of these policies were created when men were traveling, and women were home taking care of the kids. When the male leaders of this world travel, there is an embedded assumption that they have women at home maintaining the hearth, cooking their meals, taking care of their children, feeding their dogs, watering their plants. They do not need to pay for these services, because it is built in as part of the traditional family unit. They don't need to pay for babysitting, though they do need drinks and they definitely cannot do their own laundry. You can get $30 for takeout if you work late (because your wife isn't there to cook you dinner) or $30 for scotch if you want to drink your face off, but you can't get $30 for a sitter (because your wife is at home with the kids)."
Confessions Of A Dishonest Slob: How The Haters Got Trump This Close To The White House, BuzzFeed.
Why I Want You to Notice That I'm Fat, Marie Claire.
Can a Woman's Voice Ever Be Right?, New York Magazine.
Why Men Want to Marry Melanias and Raise Ivankas, The New York Times.
Frustrated You Can't Find A Therapist? They're Frustrated, Too, NPR.
Getting Rid Of Clothes I Hated Helped Me Love My Body, BuzzFeed. This is SO good!
Getting UnREAL About Race, MTV.com. Ugh, UnReal is not great this season, and this last episode was just extra.
The Psychology of Why Americans Are Afraid of Historically Low Crime Levels, New York Mag.
How Has Jeff Goldblum Gotten Even Hotter?, ELLE.com. "Here's the problem with Jeff Goldblum: He has a long history of surprise hotness that is seriously destabilizing. Like, you show up to a movie thinking, 'I like Jeff Goldblum. His line delivery is pretty quirky. He acts well. Nice guy.' And then, all of a sudden, he shows up giving you swarthy realness and you're like, 'What movie is this again? Am I at home watching Cinemax? I'm going to need to take a moment right here in this Regal theater.'" I meannnnnnnn….
Finally, please read this story.
Loving
This tweet, this kid, this moment of black joy, and this fur-lined robe (even though it's the hottest week of the summer — I'll definitely be buying one as soon as the temperature drops).
The week ahead…
Taking it off, actually — I have some non-BF writing I want to work on and a shit-ton of PTO that I need to take, so that's my plan!