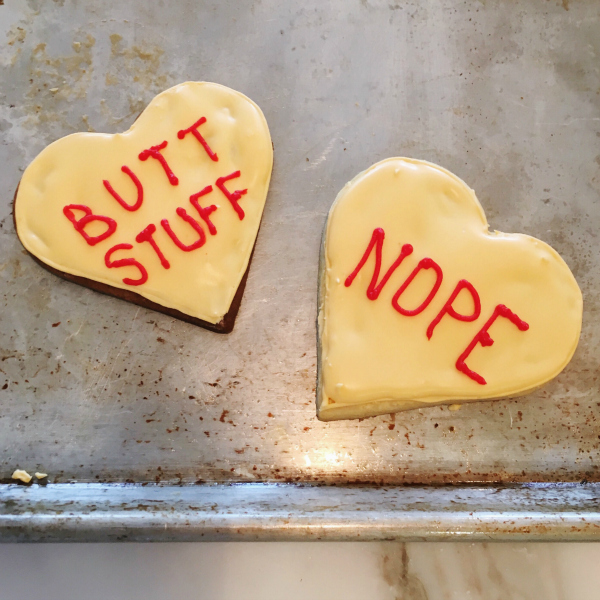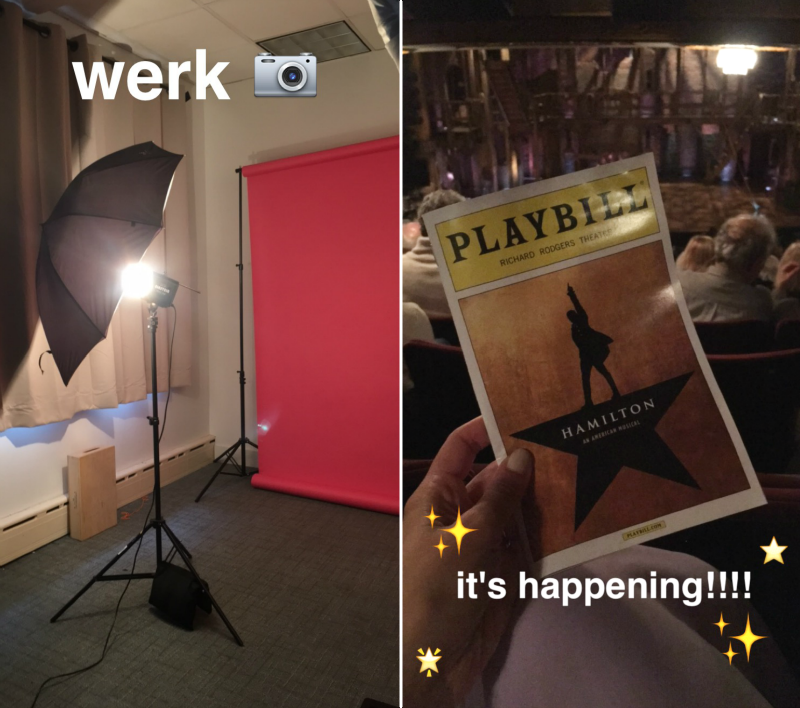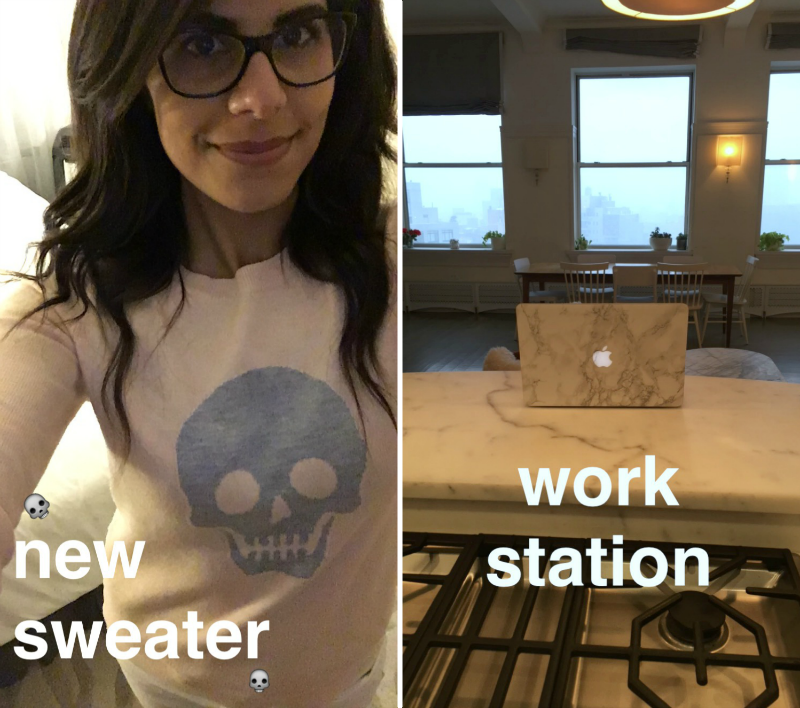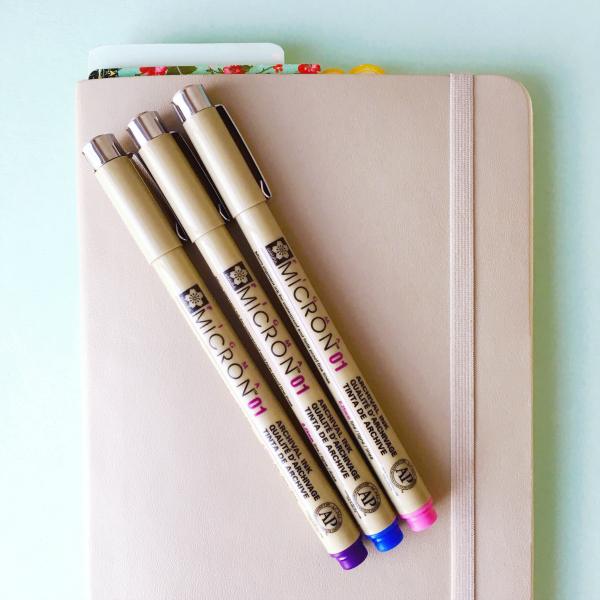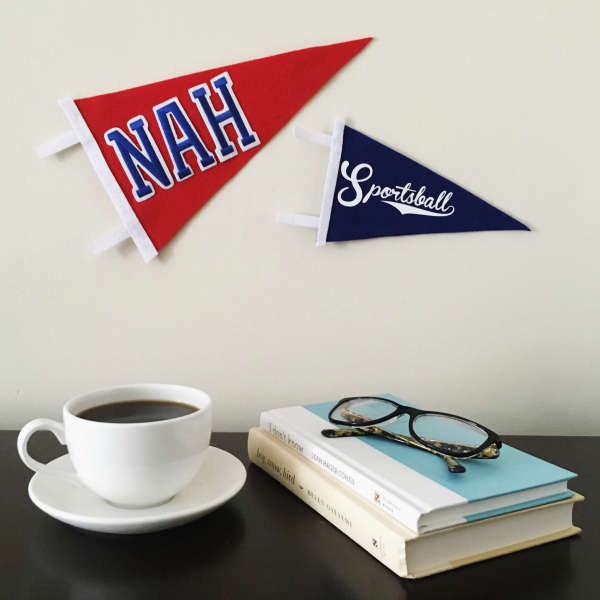 This week was packed — I had two shoots and 1.5 days of PTO, which was an unfortunate combination. But! Some of that PTO was for Hamilton, which was a major, major highlight. (I started to write about it here but then realized I have a lot more to say than I thought I did, so I'll share my thoughts later this week.) I went buckwild at Blick and bought three new pens…and I'm planning to buy two more tomorrow. (What can I say? I like to live on the edge.) I'm now in month two of bullet journaling and I'm LOVING it (like, I-joined-a-private-Facebook-group-for-people-who are-into-it loving it), and I spent a fair amount of time this weekend looking on Pinterest and Instagram for new ideas for it. (Bullet journaling is another topic I will delve into later…I'm actually working on a BF post about it but it's taking longer than I expected because the thing is actually super simple to use but so damn hard to explain.) And then last night, Beyoncé blessed us all with a new song/video, which hopefully means people will want to talk about that and not the Super Bowl tomorrow! (Maybe? Please?)
Here's some other good shit from this week…
Writing
10 Life-Changing Things To Try In February
13 Of The Best Things We Bought On Amazon In 2015
Reading
Miki Agrawal's Panty Raid, New York Magazine. Uh, be sure to read all the comments and then read this. Like…WHAT??? On Friday night, I sent all of this to all my friends and was like "please read this immediately so we can talk about it."
Is That a Threat? The Slippery Slope From Disagreement to Harassment, Alison Leiby on Medium.
I'm a server, not your sex toy: Some advice to the next dude who wants to comment on my looks, Salon. Both this and the Medium piece are just one punch to the gut after another. Must-reads.
What To Expect When You're Expecting The Collapse Of Society As We Know It, BuzzFeed. This was so well done and also…terrifying?
For Every 'Yes' Man at Work, There's a 'No' Woman, New York Magazine.
Alyce Dixon, nation's oldest female World War II veteran, dies at 108, The Washington Post. I love everything about this.
I'm Not Broke Anymore, And I'm Terrified, Adequate Man.
Protect Your Womb From the Devil Drink, The Atlantic.
Ted Cruz Doesn't Know What to Do With His Arms, Jezebel. I laughed out loud through this entire thing.
Bustle and the Industrialization of Confession, Gawker. This is so fascinating.
27 Worst Things About Going To Stock Photo University, BuzzFeed.
Neurologist explains why it's hard to look at Ted Cruz's creepy 'unsettling' face, Raw Story. Great hed. Also Ted Cruz is the worst, so.
Can Virtual Sex Prevent Pedophiles from Harming Children in Real Life?, Broadly.
A Traffic Cop's Ticket Bonanza In A Poor Texas Town, BuzzFeed.
Beyoncé in 'Formation': Entertainer, Activist, Both?, The New York Times. I am very glad that the NYT finally got some black friends; this piece is great.
We Slay, Part I, New South Negress.
Loving
This cartoon, this Instagram account, this entire feed, and this, um, ~realistic~ eggplant,
The week ahead…
Lots to get done at work with Valentine's Day and our office move finally happening this weekend (along with my wedding anniversary)! May we all plow through this week like Martha Stewart plowing four miles of snowy roads at her farm.