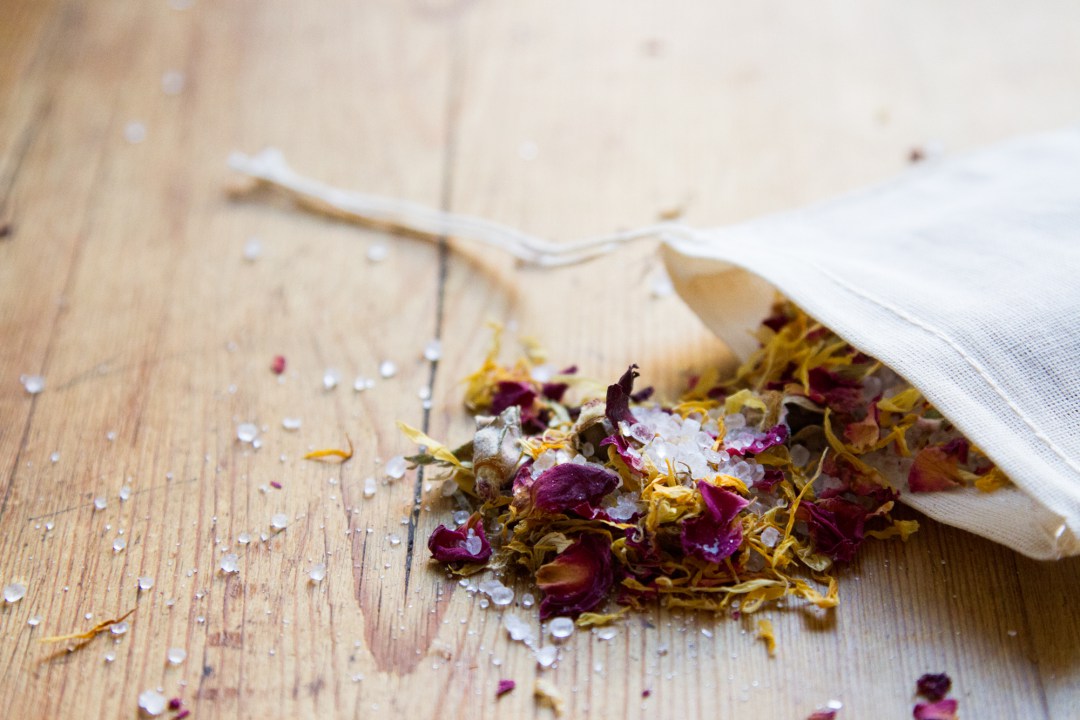 Image: Reading My Tea Leaves
This week, I went deep down the medicinal herbs/plants rabbit hole. I really liked the DIYs and info on this blog and in this book, both of which are super low-key. And while I avoid baths at all costs, this DIY epsom salt soak looks amazing. And on Saturday, I paid a visit to Remedies Herb Shop in Brooklyn and picked up some little treats.
Here's what else I had going on…
Reading
I finished A Wrinkle in Time! Also:
The Boys Are Not All Right, The New York Times. "Too many boys are trapped in the same suffocating, outdated model of masculinity, where manhood is measured in strength, where there is no way to be vulnerable without being emasculated, where manliness is about having power over others. They are trapped, and they don't even have the language to talk about how they feel about being trapped, because the language that exists to discuss the full range of human emotion is still viewed as sensitive and feminine."
You Realize Arming Teachers Is Going To Lead To Black Students Getting Murdered By Their Teacher, Right?, Above the Law.
The Importance of Rudeness, GQ. "But this is not a time to calm down. Kids are fucking dead. Their friends are rightfully, and loudly, pissed about it. David Brooks has no right to tell people who are mad as hell to stop being mad as hell. He can afford to be calm and collected because he is so wealthy and sequestered that nothing truly awful can happen to him. His civility is a luxury. He only wants to talk about this shit in civilized terms because he lives a civilized life. His words are those of a man whose foremost experiences in life have happened inside his own rectum. He deserves to have his ass dragged every time someone hits PUBLISH on his behalf."
It's Time to End 'Trending', NY Mag.
The Tragedy of Erik Killmonger, The Atlantic. "The following distinction is crucial: Black Panther does not render a verdict that violence is an unacceptable tool of black liberation—to the contrary, that is precisely how Wakanda is liberated. It renders a verdict on imperialism as a tool of black liberation, to say that the master's tools cannot dismantle the master's house."
Black Panther's Costume Designer on 8 of the Film's Iconic Looks, Vulture.
'Black Panther': Why Not Queen Shuri?, The Hollywood Reporter.
Black Panther Breakout Letitia Wright Smashes Disney Princess Expectations, Vanity Fair.
'Black Panther' Star Danai Gurira on Embracing Her Zimbabwean Name: 'I Realized I Didn't Want to Fit In', Glamour.
Worst Roommate Ever, NY Mag. God, this was so intense.
Queer Eye Recap: For the Straight Guy?, Vulture. AJ's episode goddamn wrecked me.
Sex, Legos, and Making the Most of a Weekday Morning, Coffee and Crumbs.
What talking on the phone has taught me about the power of intimacy., Lenny Letter. This is lovely.
The Cost of Moving On: How I Justified My $100 Gym Membership, The Billfold.
Loving
These babies (this video honestly made me SO emotional???), NYC neighborhoods as Vines (I was laughing so hard I was choking), and this Tweet.
Best life
I made the everything bagel dinner rolls today and it was a process. I learned to proof yeast and (sort of) learned to get dough to the windowpane stage (which takes way more than 10 minutes of kneading). I made half with everything bagel seasoning, and half with herbs de Provence. They came out perfectly, so all of the effort was worth it. Also, I'm making taco soup tonight!
After feeling aggrieved about saran wrap for like…my entire life…I finally bought this beeswax reusable wrap set ($19) because I simply cannot fuck with plastic wrap anymore! It's a scam.
I am way into these zodiac rings ($69) and this delicate moon and star ring ($44). I tried on an open ring like the second one at Catbird last month and was pleasantly surprised by how much I liked it on me.
And I worked out tonight for the first time in…a while. My plan for March was to get back to my regular yoga routine, and my back was hurting and I was feeling meh this evening so I decided to get a head start. I tried not to push it too hard, so hopefully I'll be able to walk tomorrow.
The week ahead…
Actually happy to have a full five-day week, and I'm so thrilled that reviews are over at work!