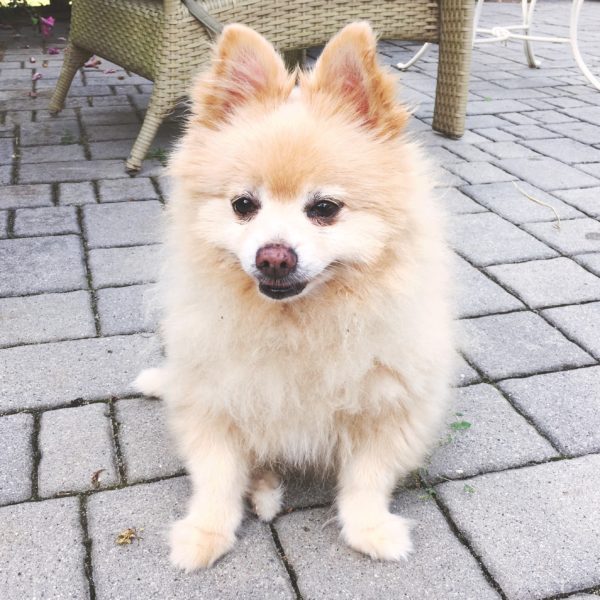 Hi, guys! Besides hanging out with a chill Pomeranian named Boots at a pool party, here's what I got up to this week…
Writing
Guys, We Need To Talk About Pooping & Farting In Romantic Relationships
Can You Get Through This Post Without Yelling "What The FUCK, People?!"
Here's How To Use A Bullet Journal For Better Mental Health
Reading
I finished reading The Girls this weekend and am going to start The Nest tonight.
Enjoli by Kristi Coulter on Medium. "Is it really that hard, being a First World woman? Is it really so tough to have the career and the spouse and the pets and the herb garden and the core strengthening and the oh-I-just-woke-up-like-this makeup and the face injections and the Uber driver who might possibly be a rapist? Is it so hard to work ten hours for your rightful 77% of a salary, walk home past a drunk who invites you to suck his cock, and turn on the TV to hear the men who run this country talk about protecting you from abortion regret by forcing you to grow children inside your body? I mean, what's the big deal? Why would anyone want to soften the edges of this glorious reality?"
Did I Kill Gawker?, New York Magazine. This is fantastic.
Dee Dee Wanted Her Daughter To Be Sick, Gypsy Wanted Her Mom To Be Murdered, BuzzFeed. This. Is. Wild.
The Era of 'The Bitch' Is Coming, The Atlantic.
Quiz: What Garden of Earthly Delights Abomination Are You?, Dirge. I laughed out loud.
The Science of How and Why We Swear, Gizmodo.
In U.S. Jails, a Constitutional Clash Over Air-Conditioning, The New York Times.
This Is What's Missing From Journalism Right Now, Mother Jones.
Fighting Frizz? Then You Should've Put a Shower Cap on It, The New York Times. I went into this being like BLACK WOMEN HAVE BEEN DOING THIS FOR YEARS, NEW YORK TIMES. But then I learned about turban shower caps so I'm not mad anymore.
Nate Parker's Alleged Rape And The Limits of Hollywood Damage Control, BuzzFeed.
How Nate Parker's Rape Charges Divided Penn State's Campus, BuzzFeed.
Nate Parker and the Limits of Empathy, The New York Times.
Asked and Answered: "This country needs more spunk." I…legitimately wept when reading this letter.
19 Of The Funniest "Roses Are Red…" Tweets, BuzzFeed. You're welcome.
Entertained by
Ali Wong's standup special on Netflix. This episode of Death, Sex, and Money. The second story, "The Girl Died," is just…wow. Also this story and this story from The Moth. Oh, and Deanna G. Carter, subway hero.
The week ahead…
Still staring at this tweet probably.