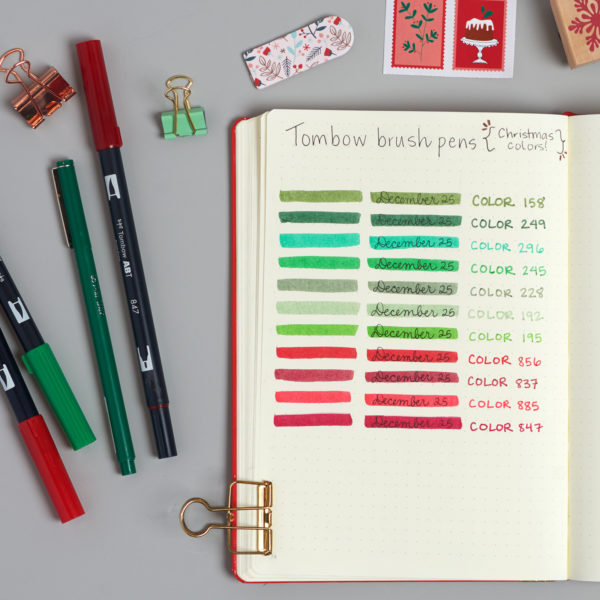 Photo: Taylor Miller
Happy December! Here's what I got up to this week…
Writing
Only A True Historian Can Get 15/15 On This First Ladies Quiz
21 Very Merry Christmas Bullet Journal Ideas
24 Photos That'll Make You Say "Me In Cold Weather"
15 Tried And True Recipes You'll Make Again And Again
Reading
Designating the extra terrifying and stressful articles with a * again.
Trump's lies have a purpose. They are an assault on democracy.*, Think Progress.
US military prepares for the next frontier: Space war*, CNN. I heard this story via my Amazon Echo on Tuesday morning. Then I read the Think Progress article on the subway. It was…a lot.
That Time I Almost Stabbed A Couple Rednecks Who Saw My Headwrap And Assumed I Was Muslim, VSB. You deserve this after those other two. It's amazing.
Now Is the Time to Talk About What We Are Actually Talking About, The New Yorker. "Now is the time to resist the slightest extension in the boundaries of what is right and just. Now is the time to speak up and to wear as a badge of honor the opprobrium of bigots. Now is the time to confront the weak core at the heart of America's addiction to optimism; it allows too little room for resilience, and too much for fragility. Hazy visions of 'healing' and 'not becoming the hate we hate' sound dangerously like appeasement. The responsibility to forge unity belongs not to the denigrated but to the denigrators. The premise for empathy has to be equal humanity; it is an injustice to demand that the maligned identify with those who question their humanity."
Everything mattered: lessons from 2016's bizarre presidential election, Vox.
Donald Trump Is the Greatest Threat to American Democracy in Our Lifetime*, The Nation.
Keep Hope Alive, Slate.
Men Dump Their Anger Into Women, Emma Lindsay on Medium. "Men who don't understand their entire emotional range are prone to anger because they can't meet their own needs. So, their needs go unmet, and a natural response to an unmet need is anger. Much like how you get a flash of anger when you stub your toe, or when you go to cook lunch and your stove won't turn on. If you are tired, and want to go bed, but something stops you from going to bed (say, work) you might get angry. However, for a lot of men, I think, this anger comes from their own inability to understand what they need. So, it will be like, they're tired, but don't understand that they're tired, so don't go to sleep. Then, in an emotionally depleted state, they're highly prone to small triggers (like, the phone rings and they get pissed off.) And, women will manage this. But, it sucks. It fucking suckkks."
What I'm Doing To Get My Black Ass Ready For The Next 4 Years, The Establishment.
Texas to implement rules requiring burial or cremation of fetal remains, Texas Tribune.
Ivanka Trump's Terrible Book Helps Explain The Trump Family Ethos, The New Yorker.
Beware Donald Trump's Infrastructure Plan, The New Republic.
Van Jones: "Hope for the Best, Expect and Prepare for the Worst", Mother Jones. (Apologies if I share this already, but I think I forgot to put it here after I first read it.)
We Asked 8,500 Internet Commenters Why They Do What They Do, FiveThirtyEight. Related: this comment from FiveThirtyEight.
After a Breakup, an App to Help Breathe, Then Run, The New York Times.
The Hidden Epidemic of Men Who Are Raped by Women, Broadly.
How Stable Are Democracies? 'Warning Signs Are Flashing Red'*, The New York Times.
Reddit Is Tearing Itself Apart, Gizmodo.
The Array of Conflicts of Interest Facing the Trump Presidency, The New York Times.
Donald Trump's Cabinet assembly instructions, Washington Post.
How to Manipulate Donald Trump, Slate.
The Trump Bros Have Found Their Safe Space, BuzzFeed.
Trump's Lies Destroy Logic As Well As Truth*, The New Republic.
Loving My Son, After His Death, The New York Times.
Finding Hope in a Loveless Place, Tressie Mc.
Why the Casey Affleck Sexual-Harassment Allegations Just Won't Stick, New York Magazine.
Facebook Runs Up Against German Hate Speech Laws, The New York Times.
Good Twitter threads: "White supremacy isn't about what is in somebody's heart. It's about who wields political power." "Revoking citizenship threats should scare you." How Trump manipulates the media (in his own words), a guide for interpreting the language of fascists, a single day of reporting on Trump, "historical narcissism" is ridiculous, and just a bunch of chill pieces the New York Times wrote to normalize Hitler back in the day.
14 Tips That Will Make Doing Thanksgiving Dishes So Much Easier, BuzzFeed. These are legit; pin for next year/re-read before Christmas.
Police Set Up A Camera In Kansas To Find A Mountain Lion And WTF Is Happening, BuzzFeed.
19 Pregnancy Brain Fails That Will Make You Laugh Then Say "Huh?", BuzzFeed.
Entertained by
This perfect summary of how I feel watching Westworld. This delightfully batty video. The Hamilton episode of Drunk History. The Cheerios website's user-submitted recipes. This grandpa.
Comfort & Joy
DIY circus animal cookie ornaments.
Leslie Odom, Jr.'s Christmas album.
Also, on Friday night, I did something I've been meaning to do for like two years: went through several of profiles of incarcerated people seeking pen pals on this website, chose a few people, and sat down and wrote intro letters. (I found good tips for what to say and not say here.) If you're interested, you can also use this website to help facilitate mailing. Also, if you'd like to send books to incarcerated youth, you can find Amazon wish lists here and here.
The week ahead…
Just trying to live my life like this woman.