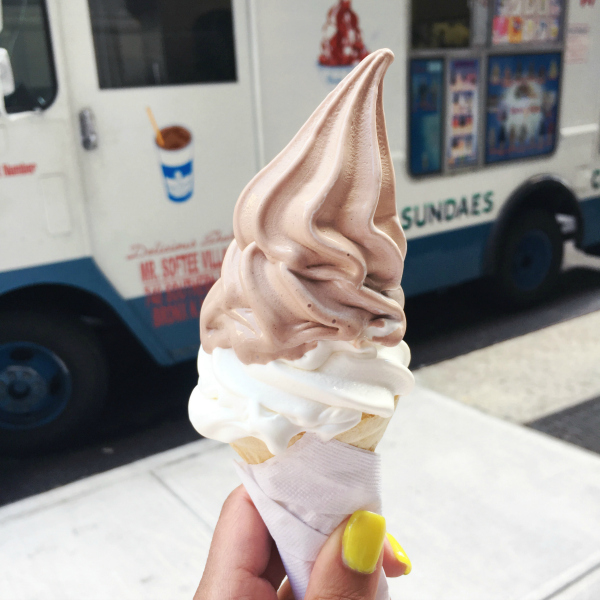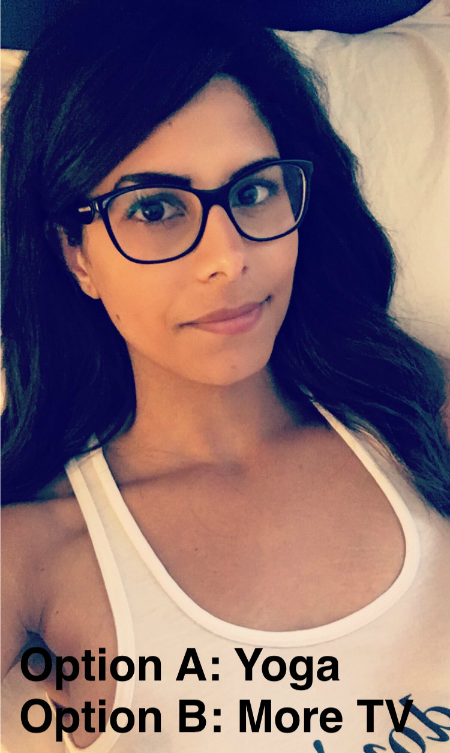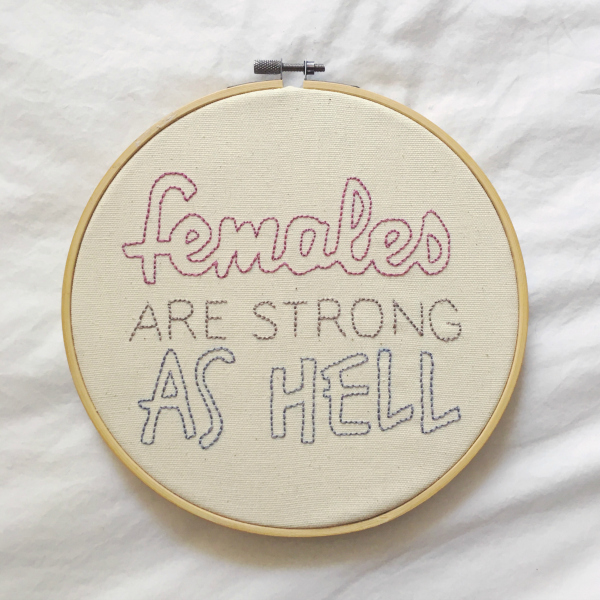 After three weekends away and two extra-horrible weeks in the world, it was really good to just hunker down at home this weekend. There was embroidery and Orange is the New Black and UnReal and no pants and no bra and a little yoga and a bit of bourbon and some Snapchat and some Pokémon Go.
Here are some other highlights from the past two weeks…
Writing
10 Life-Changing Things To Try In July
Reading
I read Where'd You Go Bernadette? (fine, light, but I thought the ending lacked payoff) and So Sad Today (really related to the essay about the Internet…could not have related less to the rest of it) and started reading Girls on Fire today.
As for links…
Marie Kondo and the Ruthless War on Stuff, The New York Times. One of my favorites from the past few weeks.
Our Fancy Foods, Ourselves, Eater. I LOVED this.
The Tamir Rice Story: How to Make a Police Shooting Disappear, GQ.
How Real Was Taylor Swift's Fourth of July Party? An Investigation, Vulture.
Behold Your Newest Silver-Screen Sex Goddess, Jane Neighbor, The New Yorker.
Pokémon Go isn't a fad. It's a beginning., Vox.
Absurd propaganda postcards warning men about the dangers of women's rights, early 1900s, Dangerous Minds. Wow, where did they get all these photos of me?
Outlander's costume designer on her job in the "women's ghetto", A.V. Club. This is SO GOOD.
The Atlanta Braves Borrowed Their Parking Scam From Dan Snyder, Deadspin. UGGGGHHHH THIS MOTHER FUCKER RIGHT HERE.
How a $2 Roadside Drug Test Sends Innocent People to Jail, The New York Times. This was the first thing I read Monday morning after my news break last weekend and JFC it was a rough one to start with.
How Many Black People Can You Mourn In One Week?, BuzzFeed. Really beautiful piece by my coworker/friend Hannah. "Today I sit alone in a Toronto hotel room, working far away from all the people I love most. But my friends are my anchors, and I am not alone. From every corner of the continent, of the world, black people hold me. We hold each other. We carry our community with love, with a commitment to disregard every message that says we are unworthy."
Am I Going to Write About Murdered Black People Forever?, Jezebel.
Why One Woman Pretended to Be a High-School Cheerleader, The Atlantic.
Who Is The Tiny House Revolution For?, BuzzFeed.
Black Women in the Spotlight, The Atlantic.
All the Reasons the Rio Olympics Are Fucked, Gawker.
Raising my fist at the Olympics cost me friends and my marriage — but I'd do it again, Vox.
The White Man in That Photo, Films for Action. Definitely cried on the subway reading this.
Gymnastics Hair: A Retrospective, The Gymternet.
How Misandrist Are You?, BuzzFeed. An oldie but a goodie.
We regret to inform you that the remainder of 2016 has been cancelled, by Kimberly Harrington on Medium.
Hunger Makes Me, Hazlitt.
PokéStop In The Name Of Love, MTV.com.
What Do You See When You Look at This Cover?, ELLE.com.
On Making Black Lives Matter, Marie Claire.
Ask a Former Drunk: How Do You Start Sobriety?, Jezebel. "One of the brilliant concepts of AA is the notion of 'one day at a time.' Probably like me, you hate cliches. Using them, living by them, becoming them. So the words 'one day at a time' might make you cringe, because they sound like something framed in an old person's bathroom, the words written in unsophisticated cursive and laid over a portrait of a tangerine sunset. Part of being young is being in thrall to cleverness, so anything with the whiff of a Hallmark card tends to make us recoil. Never mind that so much beauty and joy in the world rises and falls on the backs of cliches. I love you. Help me. I'm sorry. Never mind what a tired cliche it is, to be another young person drinking their promise away, trying to mold themselves into the heroes who either died or got sober long ago. Look, I get it: Cliches suck. But understand this: Sometimes cliches work." This is a great read regardless of whether you struggle with addiction.
Loving
These shorts from J. Crew Factory (I have three pairs; two in white — which is not available in the 3″ length online — and one in mint green, which is also not available online), this pin, Nate Parker, this thread on Trump and this one on Pence, this tweet and this one, and Kate McKinnon in Ghostbusters.
The week ahead…
One day at a time.