The past few times Eric has ordered an old fashioned at a bar, the maraschino cherries added for garnish have been amazing. On the last occasion, we were so moved by the delicious cherries that we started discussing making our own at home. The bartender—who was particularly nice/chatty/awesome (and also happened to be from Houston!)—overheard us and told us not to bother because she had the secret: Luxardo cherries. "You'll buy them in a huge can that'll cost about $100," she told us. "But it will last you like a year."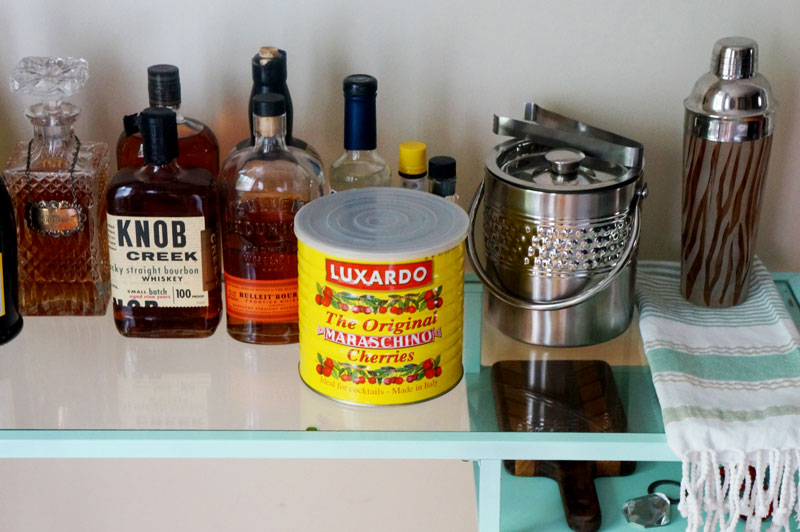 We found them pretty much just as described on Amazon; the 6.6-pound can cost $77. (You can also get a 14-ounce jar for $20 on Amazon or from Williams-Sonoma.) The retro, bright yellow can is pretty huge (and, admittedly, a splurge), but the cherries apparently have a shelf life of about three years.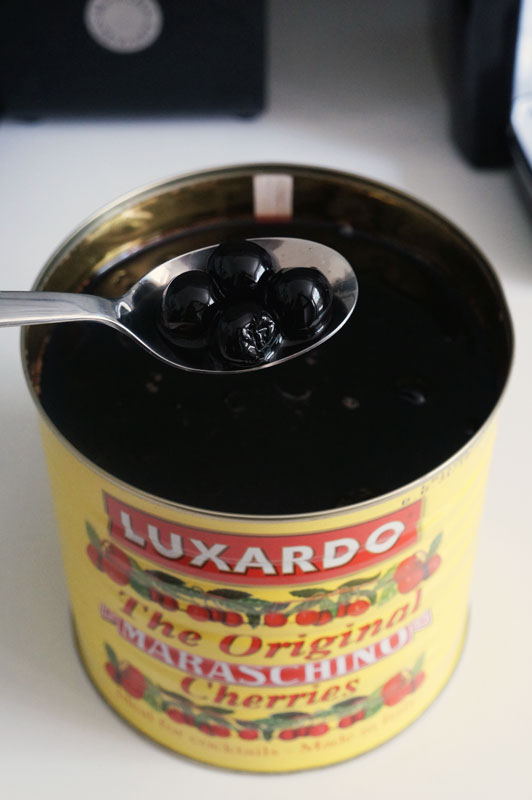 Luxardo cherries don't look like the neon red maraschino cherries I grew up eating on ice cream sundaes; they are dark red—almost black—and float in a viscous red-brown syrup that resembles a number of disgusting things. But the Luxardo cherries taste SO MUCH BETTER than the maraschino cherries I'm used to. (And I say that as someone who really loved eating the bright red maraschino cherries over the years.) I don't like old fashioneds but I do like eating the cherries straight out of the can as a little treat, and I'm excited to try them on some different ice cream flavors this summer.
One added bonus of buying the big can is that we can now scoop cherries out into smaller jars for a perfect little housewarming/thank you/hey friend what's up gift whenever we need it. You could also buy a big can in the winter along with a bunch of little jars, and then dole out a bunch of great $10 gifts.
Buy them here!
Further reading:
Who Made That Maraschino Cherry?
An Unscientific Taste of Maraschino Cherries
Luxardo PSA: Don't Store Your Cherries in the Fridge
Cherries' Garish Glory Revived
Eric also recently tried these cherries recently and found them completely vile.