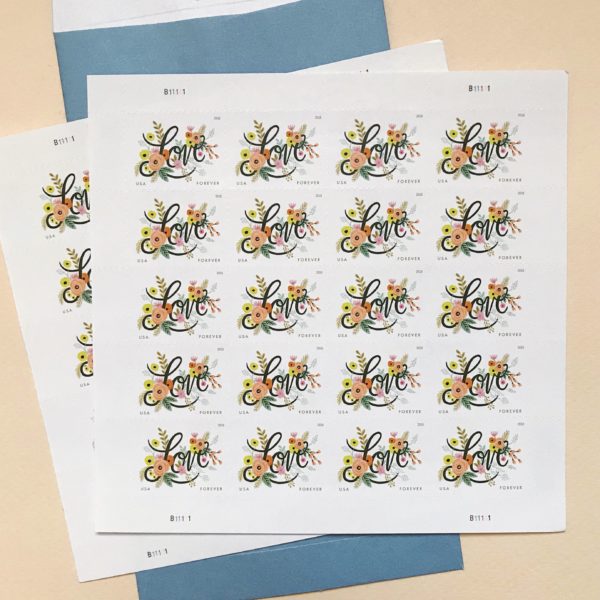 As I said recently, February is always a lot, and this particular week just always ends up being this sort of emotional center of gravity. On Presidents Day/Valentine's Day weekend in 2014, I was getting married in Austin; in 2015 (paper), we were packing up the entire house for the full move to NYC; in 2016 (cotton), I was having the sweetest little adventure in DC (at least I wasn't alone); in 2017 (leather), I had found out a few days earlier that my marriage was over, and I was a few days from my book deadline; and this year (fruit and flowers)…I'm just here.
Here's what else I had going on this week.
Reading
I started reading A Wrinkle in Time yesterday. My dad gave me the entire set when I was a kid, and I actually never read it, which is a bit odd in hindsight — I was so into reading, and into like…obsessing over the few gifts that he gave me. I know that I started it — I distinctly remember the little illustration of the tesseract — but I just couldn't really connect with it and I gave up. Anyway, I decided to read it this weekend in advance of the movie's release, and…I did not realize that it's the story of a young female protagonist going to save her father from the dark thing that's holding him captive! So…kind of a lot to unpack there!!! But I'm almost done with the book.
Moving on!
"Fuck you, I like guns.", Aging Millennial Engineer.
How to Raise a Sweet Son in an Era of Angry Men, Time.
The Shock Collar That Is Misogyny, Guernica.
All the Insane Ways Men Do Skin Care, MEL Magazine. I legit cannot stop thinking about this article. Men are so wild and sad. Also for any men reading this who are feeling attacked and lost rn, here's a basic starting point for skincare: 1. Cleanse with micellar water on a cotton ball OR wash with Cetaphil every night; 2. Pat on a couple of drops of Radha rose hip oil after you wash your face at night; 3. Pick up a few sheet masks that sound good to you and do them like once a week. Bonus/extra-credit: Use Dr. G Brightening Peeling Gel (the best damn thing) once a week and then follow it with your sheet mask of choice. Bliss!
The Bittersweet Beauty of Adam Rippon, Vanity Fair. I was full-out crying reading this.
Behind the Revolutionary Power of Black Panther, Time.
Black Panther Begets Political Action Beyond the Big Screen, The Root. This is rad.
Modern Sorcery, City Arts. "People are feeling depressed and anxious and we need to find alternative healing methods. Women of color are learning their traditional practices, stepping into their power. All these things—taking care of yourself and your wellbeing—are connected. With the Internet, this information is becoming accessible to everyone, and you have voices around the world who aren't just white women teaching methods that are foreign to you."
Rob Porter's History of Domestic Abuse Wasn't a Secret. It's Just That No One Cared., Slate.
The House That Spied on Me, Gizmodo.
Spare Me Your Protest Fashion and Show Me Your Employment Contracts, The Fashion Law.
I have forgotten how to read, Globe and Mail. This is annoying but also like…true. Which is annoying!!!
Behind the Book: Shooting the Cover., How Sweet Eats.
Tara Lipinski Hasn't Lost Her Edge, The Ringer.
Racked with the A+ Olympics coverage: How Laundry Gets Done at the Olympics, Where Do Figure Skating Costumes Come From?, and Meet the Glam Squads Behind the Olympic Games.
How to Get Your Partner to the Hospital When She's About to Have a Baby, Lifehacker. "This will be a kinetic operation. You'll serve as escort, confidant, valet and bodyguard. Your discomfort, embarrassment, hunger or sleepiness is irrelevant. Success is a new mom holding a tiny infant to her chest. Failure is a Craigslist ad for a used Subaru Forester with a navigation system, tinted windows and a front passenger seat soaked in amniotic fluid. Do not fail."
Loving
This charming Tasty video and this mind-blowing video about overnight shipping.
Best life
I'm excited to make these everything bagel dinner rolls this week on my Thursday off.
As part of my ongoing quest to have nice, healthy nails, I bought some cuticle oil and have been applying it religiously twice a day. (It's also currently $2.50 cheaper than what I paid for it!!! The flip side is that it's now an add-on item.) I also read a ton of articles about having healthier nails, including this one, which I found was actually helpful. (The tip about having rounded nails when trying to grow them out…makes a lot of sense.)
In other news, I've been on a mission to find a great lemon candle; everything I had previously tried (Mrs. Meyer's Lemon Verbena and a lemon lavender candle from Target) was perfectly nice, but way too herbal to reasonably be called a lemon candle. Just give me that pure lemon, y'all!!! Dallas suggested the Williams-Sonoma Meyer Lemon candle ($19.95) and I'm happy to report that it's perfect. It's just a very lovely, very sweet lemon smell, and not too strong. (Williams-Sonoma is currently having a 20% off everything + free shipping sale, so I just ordered another one.)
Oh, and you can buy the Rifle Paper Co stamps here.
The week ahead…
Short week + seeing Black Panther!