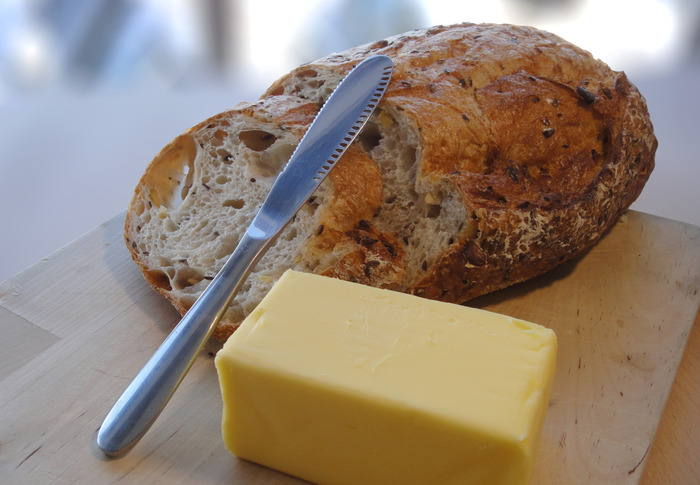 Because, yes, this HAS ever happened to me!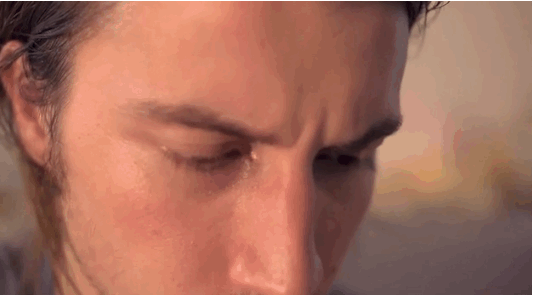 And because even Kerrygold is difficult to spread…and because I'm not sure how long, exactly, I can not refrigerate butter...and because my butter bell just leaves me with WET BUTTER…I've backed this brilliant new knife in an effort to solve my torn-up-bread problems!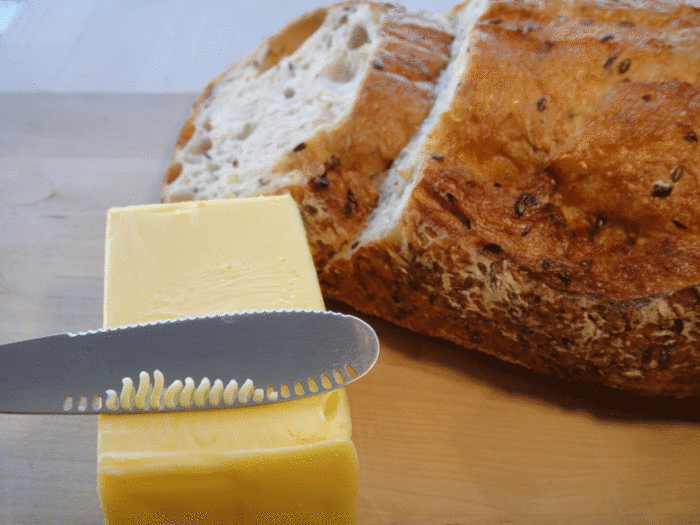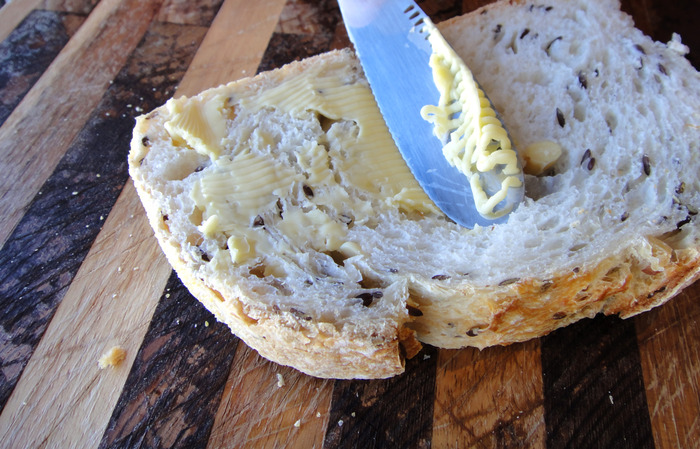 Gahhhh, this is brilliant. I saw it and immediately went downstairs and said to Eric, "I need 12 Australian dollars." I can't wait to get mine next spring!